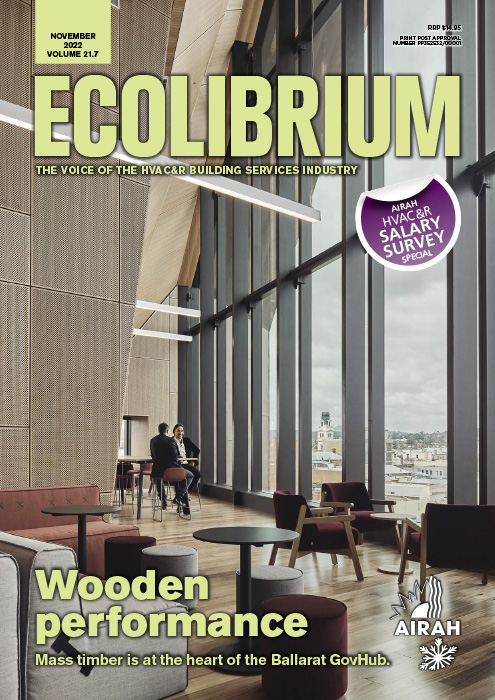 The November 2022 issue of Ecolibrium includes the feature articles:
Wooden performance 

– The new Ballarat GovHub has a superstructure based around mass timber – a combination of cross‑laminated timber (CLT) and glue-laminated timber (GLT).

Sharing the load – District heating and cooling and the path to decarbonisation.
Paradigm shift – How better BMSs and controls are changing the face of building control for occupants across portfolios.

2022 AIRAH HVAC&R Salary Survey

 

–

How does your pay packet compare?