The A.G. Coombs Group has committed to achieving net zero Scope 1 and Scope 2 operational emissions by 2030. The building services specialist will work with its value chain, industry partners and customers to achieve net zero Scope 3 emissions by 2040.
You may have heard of the Fiskars brand and associate it with a quality pair of secateurs or tree loppers. In reality, the Finnish Fiskars Group was, astonishingly, established in 1649, and now counts 12 brands under its umbrella. 
Last year the firm moved into a new purpose-built headquarters located in the southern coastal Finnish city of Espoo. Home to 400 staff, the nine-floor building was designed by Sarc architects, with employees also closely consulted. 
"When the building was being designed, particular emphasis was placed on sustainability," the company says, "as well as on supporting employees' wellbeing and creativity". 
100 per cent renewable
The building is completely powered by renewable energy, with a considerable component of this supplied by the roof-mounted PV.  
Developer NCC is applying for a BREEAM Excellent certificate, the second-best level of the European environmental rating system. 
Repairable, reusable, and recyclable materials have been preferred in interior spaces, and some of the new items have been bought second-hand. 
Dedicated to wellbeing 
"The facilities serve the wellbeing of our teams in the best possible way," the company says. "In addition to modern office facilities, the building has spaces dedicated to new product development, including a test kitchen and a metal workshop, as well as a pet corner and good exercise facilities." 
An art gallery on the third floor features works from Finnish artists. 
Boasting views over the Baltic Sea, the top floor is dedicated to wellbeing, with a large terrace, yoga studio, massage room and café, which serves healthy food.  
"We don't need offices to feel cosy and homelike; we just sat at home for two years," says one staff member. "Offices need to be much more. They need to feel uplifting and make you say, 'Wow'." 
Easy to reach by public transportation, bike, or foot, the Fiskars Group HQ also offers charging points for electric cars in the garage.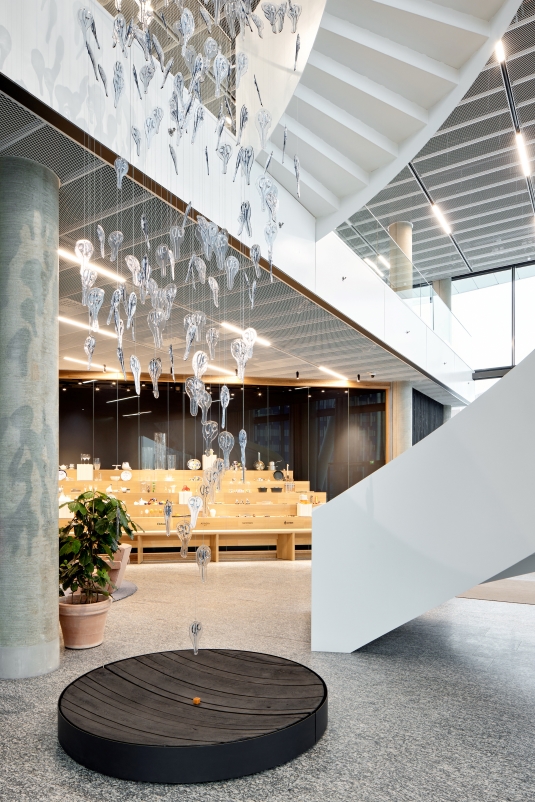 Renewable energy completely powers the building.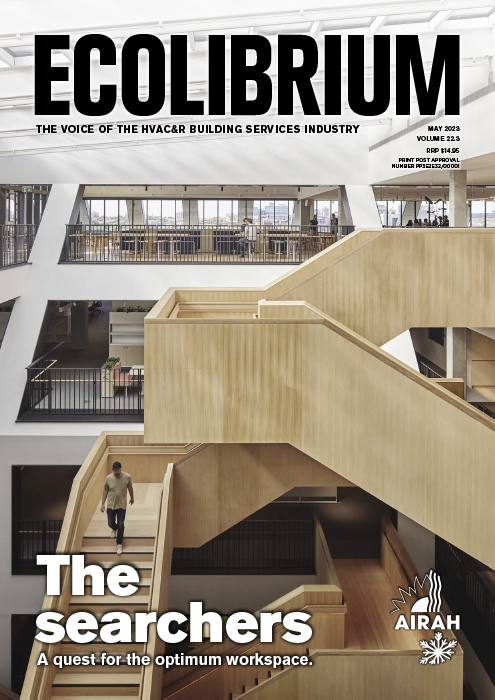 This article appears in ecolibrium's may 2023 issue
Want to read more?
AIRAH MEMBERS
Click here to view our archive of issues and features.
NON-MEMBERS