A 280m canopy floats across the entirety of the South Beach development in Singapore,  filtering sunlight and solar glare, and channelling wind breezes into public spaces.
Infamous as "the air conditioning capital of the world", Singapore has in the recent past paid little heed to sustainable design. As with other global commercial hubs, aesthetics alone once ruled, with shortcomings in design overcome by air conditioning, and plenty of it. 
(Those images you've probably seen of the side of a building dominated by split system units very likely were snapped in the South-east Asian Island state). 
The South Beach project, however, is part of a wave of contemporary projects that respect the region's climate, culture, and unique requirements. 
Occupying an entire block, South Beach combines new construction around a collection of conserved heritage structures from the site's past life as a military camp.  
Completed in 2016, the mixed-use, energy-efficient urban quarter brings together residential and commercial space with shops, cafes, restaurants, a hotel, and public spaces.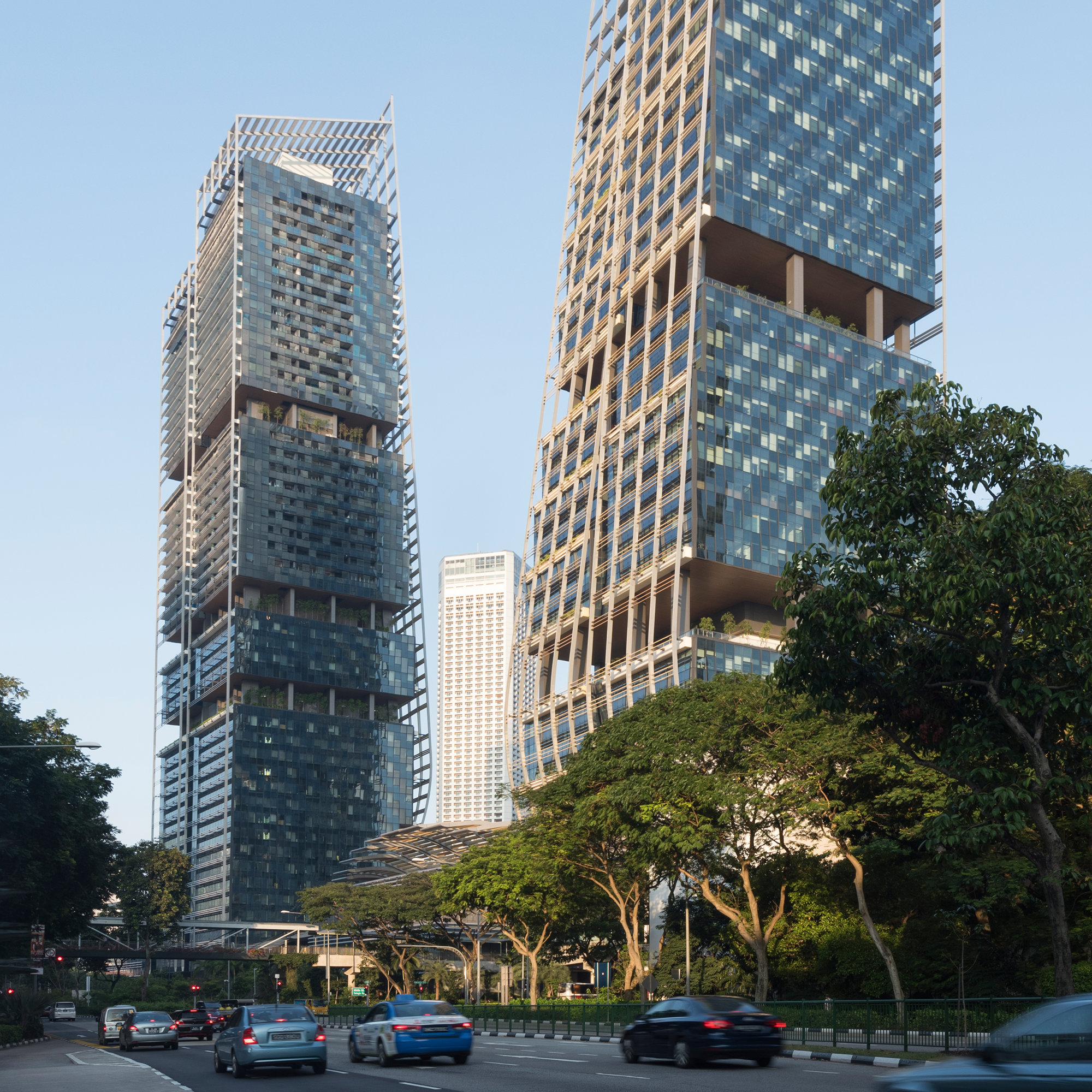 The site combines retail, residential and commercial space, as well as a hotel.
A green spine
A wide landscaped pedestrian avenue – a green spine – weaves through the site and is protected by a large canopy, which shelters the light-filled public spaces beneath from the extremes of the harsh tropical climate. It's this canopy that is in fact the project's defining feature. 
Towers at the project's southern end are divided between a hotel and apartments; the north towers contain offices. The towers' high-performance facades extend into the canopy, angled to capture prevailing winds and to direct airflow to cool the ground-level spaces.  
Reinterpreting the Singaporean ideal of the "city in a garden" in a high-rise form, the 40-storey towers are intersected by densely planted sky gardens, which, like the canopy, act as "lungs" to create greater natural air movement.  
Ribbon-like
The ribbon-like and lightweight canopy is inspired by a tree's natural form and function. At 280m, it floats across the entire development to filter sunlight, solar glare, and to channel wind breezes into the public spaces. The canopy is also fitted with photovoltaic cells. 
"The result is a comfortable and cool environment all year round," according to Arup, which provided design, engineering, and ESD consultancy on the project. "At the same time, lower points of the canopy create valleys where rainwater can be collected and recycled for irrigating South Beach's lush garden landscape." 
"These innovative features contribute significantly to minimise the development's overall energy consumption," Arup says. "It is estimated that South Beach will save close to 14,910,000kWh of electricity and 173,000m3 of water annually." 
Combining rainwater harvesting with a range of environmental strategies, the development has earned a Green Mark Platinum Rating from Singapore's Building and Construction Authority. 
This level is awarded to buildings that achieve the highest level of environmental performance, and is considered a significant achievement.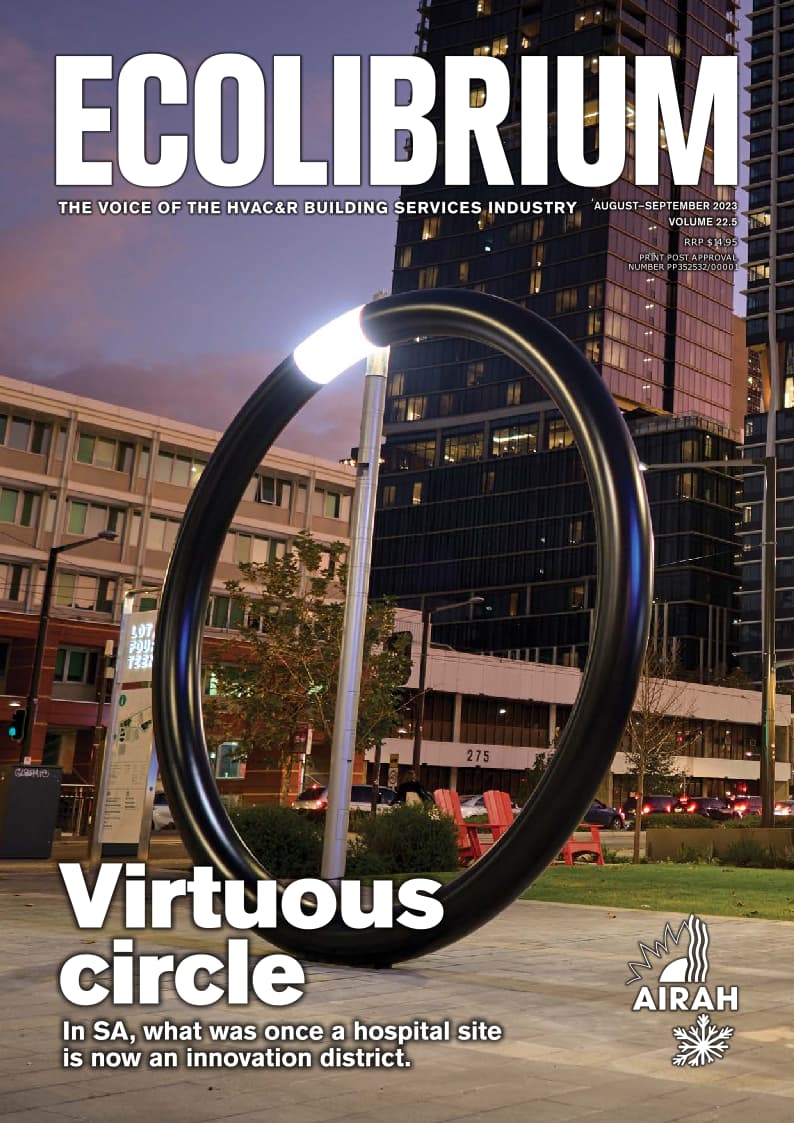 This article appears in ecolibrium's August-September 2023 issue
Want to read more?
AIRAH MEMBERS
Click here to view our archive of issues and features.
NON-MEMBERS