Daikin Australia has launched its third generation of Air Cooled R32 Scroll Chillers. The new series features an extended capacity range of up to 1012kW. It is available in two efficiency versions, with EER up to 3.368 and IPLV up to 5.165 and three sound configurations.
Daikin says the new range extends the operation envelope while occupying a smaller footprint compared to its predecessor.
It is available in two variations: a coolingonly model (EWAT) and a hydronic free cooling model (EWFT).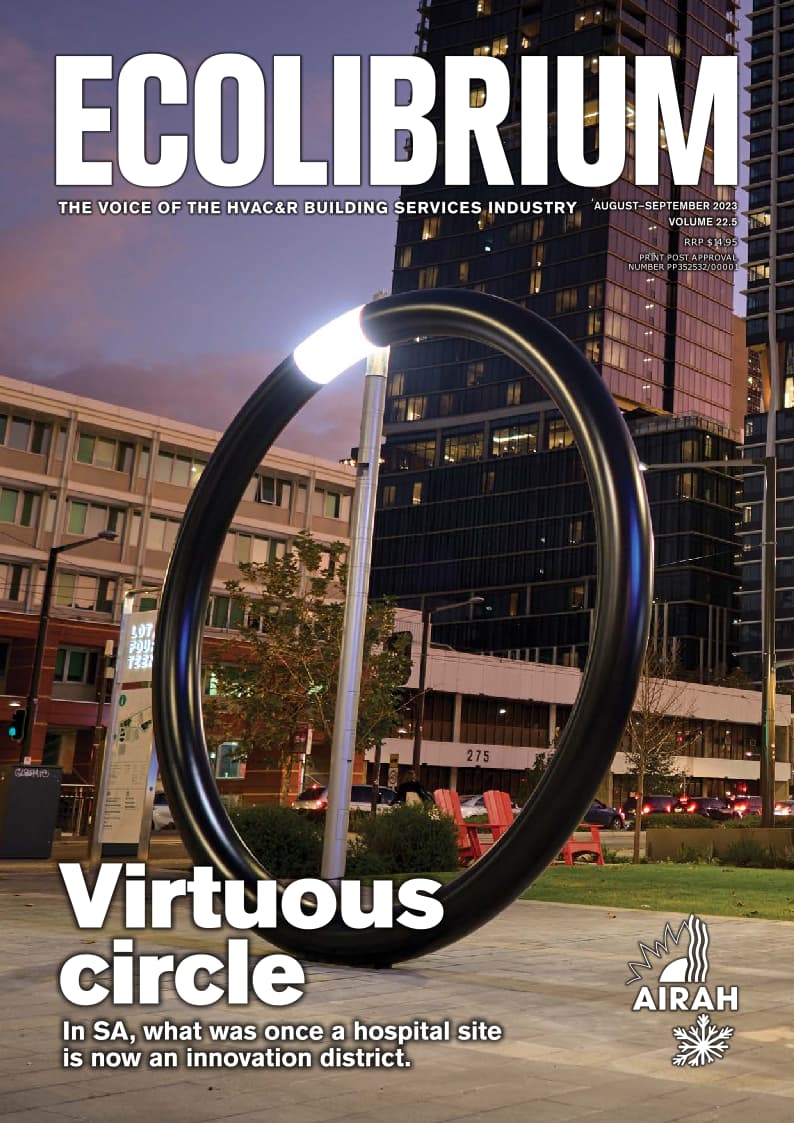 This article appears in ecolibrium's AUGUST-SEPTEMBER 2023 issue
Want to read more?
AIRAH MEMBERS
Click here to view our archive of issues and features.
NON-MEMBERS