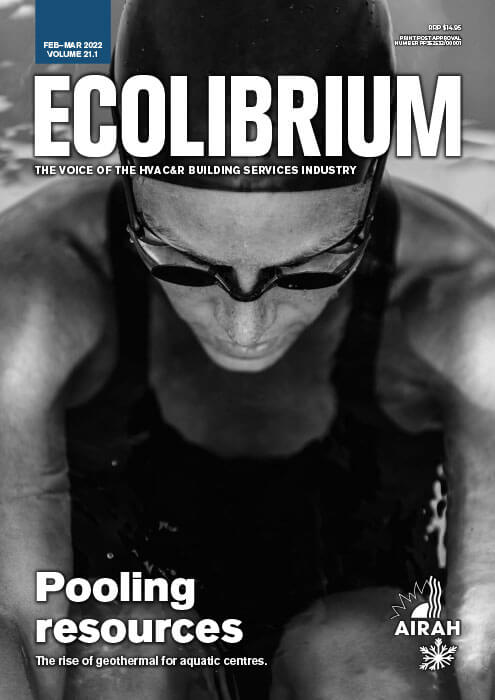 The voice of the HVAC&R building services industry.
Ecolibrium is the official journal of AIRAH and offers an in-depth look at the latest technologies, case studies, peer-reviewed technical papers, and informed editorial.
The articles on this site are free-to-access.
AIRAH members receive the hard copy of Ecolibrium via post and can also access the full digital flipbook version via our website.
Not an AIRAH member, but interested in receiving Ecolibrium? We invite you to purchase a 10-issue subscription or become an AIRAH member for digital access to our library and other resources.
Back issues are also available to purchase from our web store for a limited time.
Ecolibrium is available as both a hard copy journal and digital flipbook for AIRAH members. Members are able to opt-out of receiving the hard copy by signing into their AIRAH account and accessing their member profile. Click the "Preferences" tab and scroll down until you reach the Publications section. Click on the pencil icon. From there, you can unsubscribe to hard copy issues of Ecolibrium by selecting "Opt out Ecolibrium", then clicking save.