AIRAH's Victorian division recently took in a site visit of Australia's first special cardiac healthcare facility.  
With heart disease still a leading cause of death in Australia – something tragically provided attention following the sudden demise of cricket legend Shane Warne from a heart attack, the development of an Australian specialist cardiac hospital could not be timelier. 
Due for completion this year, the Victorian Heart Hospital at Monash University's main Clayton campus in Melbourne's south-east is Australia's first (and only) heart hospital. 
Built in partnership with the Victorian state government and Monash Health, the $564 million project is dedicated to one highly specialised area: cardiac care.  
"Worldwide, there are many specialised heart hospitals in major cities, but none in Australia," according to the hospital. "The case for a dedicated heart hospital as a basis for providing cardiac care is strong, and will significantly enhance Victoria's position in cardiac care, research and education." 
AIRAH's Victorian division hosted a site tour of the hospital, led in part by former division committee member Emily McKernan, AM.AIRAH, a project engineer for A. G. Coombs. 
When it's fully operational, the hospital will include a full range of ambulatory and inpatient cardiac care, including cardiac theatres, cardiac catheterisation laboratories, and ambulatory services such as cardiac CT, echocardiography and specialist consultation. A strong focus on prevention, recovery and rehabilitation will be central to the hospital's mission.  
"The Victorian Heart Hospital will comprise strategically located and purpose-built facilities to significantly expand both the existing capacity and models of care, and to enable a flexible and proactive approach to new treatment paradigms and rapidly evolving technology," the hospital says. "The design will be both patient-centered and service-orientated to enhance patient experience and create a seamless patient flow."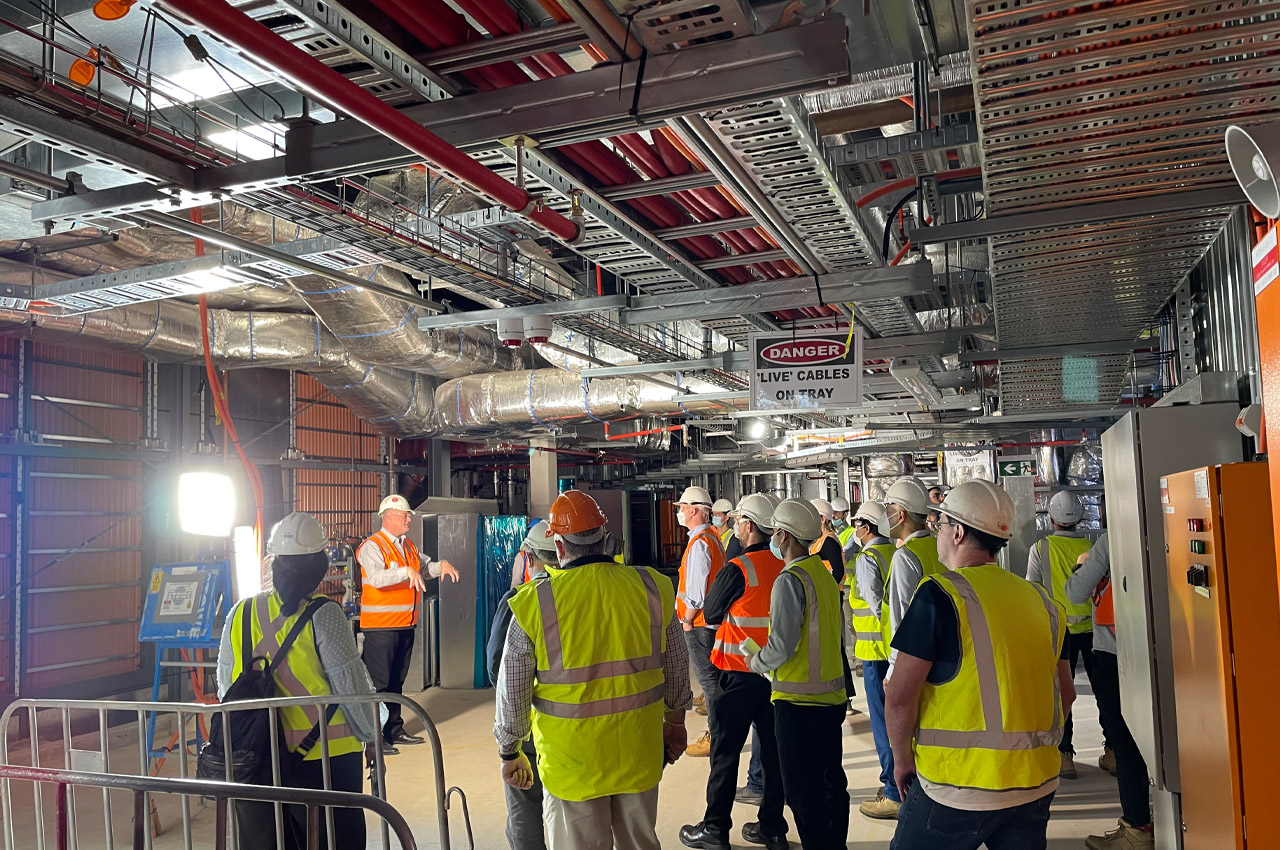 One of the sizeable plantrooms in Australia's first dedicated cardiac care facility.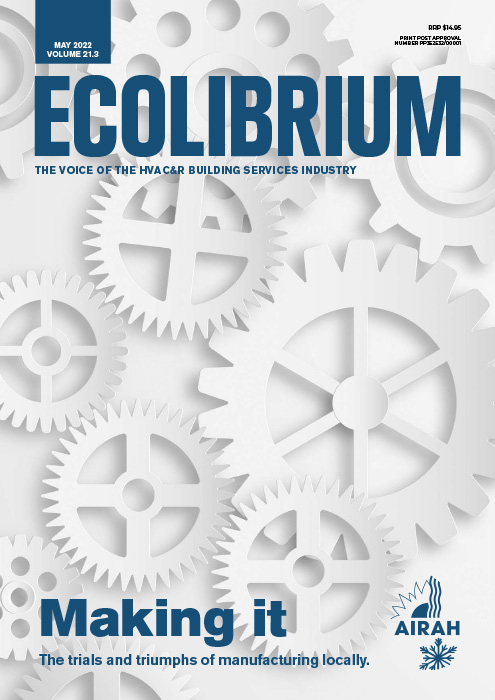 This article appears in ecolibrium's may 2022 issue
Want to read more?
 
AIRAH MEMBERS
Click here to view our archive of issues and features.
NON-MEMBERS