Get set for a full-day virtual event on September 8 highlighting the most significant trends in our industry: the Future of HVAC.
There is no surer bellwether for the Australian HVAC&R building services industry than AIRAH's Future of HVAC conference. Featuring experts from diverse parts of the built environment – from investors and building owners right through to consultants and contractors – the program has always reflected the zeitgeist of our sector.
So, as the need to address climate change becomes more and more urgent, the theme of this year's conference comes as no surprise: transitioning to a net zero built environment.
HOME COMFORTS
Keynote speaker Yolande Strengers from Monash University will discuss the changing expectations for residential HVAC systems against a backdrop of extreme weather events, pathogens and impurities in indoor environments. Drawing on a body of research spanning over two decades, including current future-focused research being conducted by the Digital Energy Futures team, Strengers will present a series of scenarios to think through possible lifestyles, practices and household relationships likely to shape the future of indoor air expectations.
She will reflect on householders' changing relationships with home air, including their concerns regarding temperature-induced infant mortality, heat-stressed pets, infection control, mouldy environments, indoor smoke, and home-based allergens. Strengers will also address the question of what this means for HVAC systems and net zero aspirations.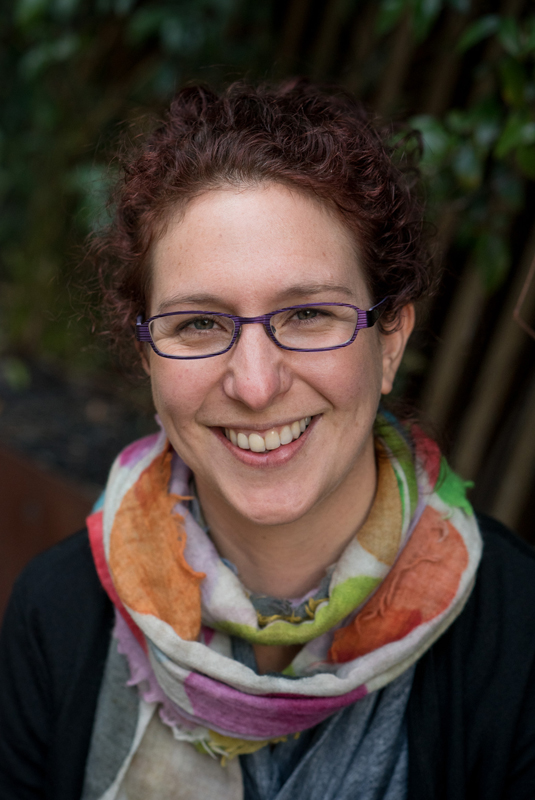 KEY THEMES
Other speakers will tackle topics that have emerged as major issues over the past 12 months.
The transition to renewables and global issues with gas supplies have brought our attention to the grid like never before. Brad Schultz, M.AIRAH, from Buildings Alive will discuss the role buildings can play in this changing environment – not just by using energy more efficiently, but also by helping to smooth out the peaks and troughs of energy demand.
Another popular topic has been the question of how to decarbonise sectors that rely on fossil fuels, such as many types of heating. Yale Carden, M.AIRAH, from GeoExchange Australia and the University of Wollongong will explain how renewable thermal energy can assist by presenting a case study of the proposed Taupo East district thermal energy system.
Embodied energy has also been receiving growing attention as organisations set ambitious targets for reducing Scope 3 emissions. Although low-carbon options are being developed for major building materials such as steel, concrete and aluminium, there is still much work to be done in the area of building services. Nick Adams, M.AIRAH, and Tim Bowker will present the findings of an Arup research project into the embodied energy of building services, while Ceire Kenny from Lendlease will also discuss the importance of these emissions hiding in plain sight.
A HUB FOR HVAC
"Our goal with the Future of HVAC conference is to bring together stakeholders from across the whole industry to unpack the issues that everyone is talking about," says AIRAH chief executive Tony Gleeson, M.AIRAH. "By doing this, we believe we can break down the silos and move faster towards net zero.
"Looking at the program for this year, I'm confident we will achieve those goals. I'm excited about the collaborations and opportunities that the conference will bring."
LIKE TO KNOW MORE?
The Future of HVAC is on Thursday, September 8. For more information and to register, go to www.airah.org.au/future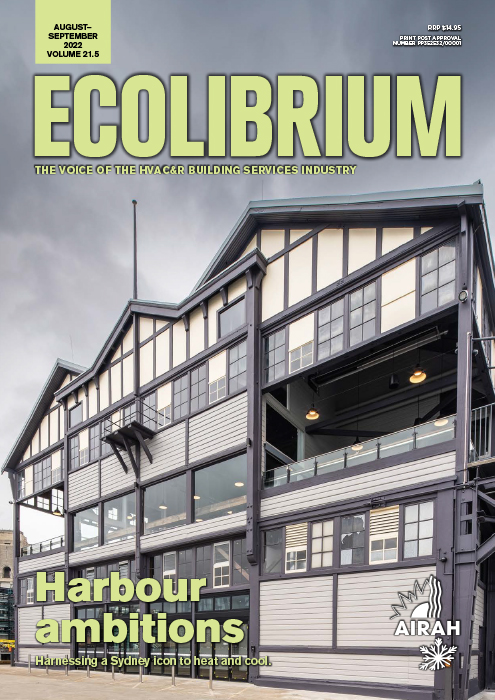 This article appears in ecolibrium's August-September 2022 issue
Want to read more?
 
AIRAH MEMBERS
Click here to view our archive of issues and features.
NON-MEMBERS