We wish to make a correction and clarification regarding the "Arch of triumph" article that featured in August‑September Ecolibrium.
The article explores how operational performance improvements were
implemented post-completion on the building located at 447 Collins St, Melbourne.
In the breakout box that appears on p.90 of the hard-copy issue, we listed A.G. Coombs as the mechanical services contractor. This is valid for the period the article covers, which is "after the development reached
practical completion in March 2020".
But it is not true for the construction component of the project. This could be misleading, especially for readers who have not read the article in its entirety.
In fact, Ellis Air was the mechanical services contractor during the project's construction phase.
In bringing this to our readers' attention, we, the Ecolibrium editorial team, hope to clarify the oversight.
Ellis Air remains involved in providing preventative maintenance to a portion of the development, to which it is contracted until 2024.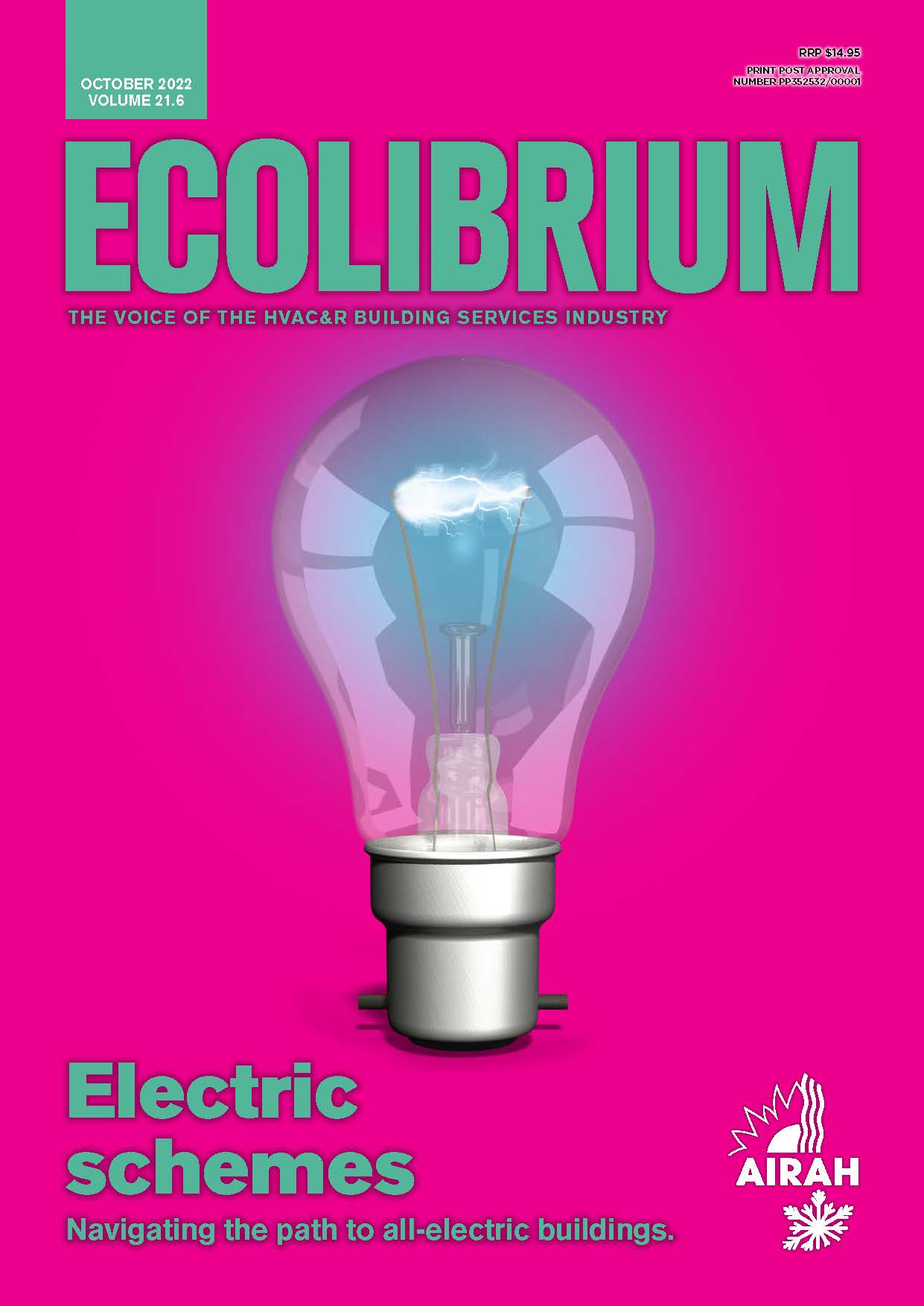 This article appears in ecolibrium's October 2022 issue
Want to read more?
 
AIRAH MEMBERS
Click here to view our archive of issues and features.
NON-MEMBERS