M3 Melbourne is one of two data centres in the Victorian capital that are set to house Australia's largest and most comprehensive cloud ecosystem. 
Constructed by Kapitol Group, M3 Melbourne, a 100,000m² data centre in West Footscray, and M2 Melbourne, a 16,000m² data centre in Tullamarine, will collectively deliver 210MW of critical IT infrastructure to enterprise and government in what has been described as "a climate of unprecedented digital innovation".  
Multidisciplinary firm HDR oversaw the design process. 
"Designing high-performance, resilient and scalable infrastructure at speed is no easy feat," says HDR project leader Sam Faigen. "Utilising a data-driven design methodology, we have succeeded in delivering two purpose-built facilities, using modular and adaptable solutions, that will accelerate industry growth."  
Stage 1
With Stage 1 of the 150MW masterplan now complete, M3 operates as a colocation facility for retail, enterprise and hyperscale customers, fitted out with administrative offices, collaboration spaces and highly adaptable data halls.  
Strategically located close to major electricity substations, the campus is situated 10km from Melbourne's CBD, and resides at the junction between large industrial developments and low-scale residential dwellings.  
Faigen says the building form has been knitted into the area's semi-residential urban fabric, set 20m back into the site to respect the neighbours. 
"This setback zone features densely plated swales, trees and 'pocket parks'," Faigen says, "As well as a community café along the tree-lined perimeter that gently transitions the site context from residential to industrial and puts community well-being first." 
M3 Melbourne is fitted out with administrative offices, collaboration spaces and highly adaptable data halls.
Tier iv resilience
Engineered to Uptime Institute's Tier IV resilient standards by Arup, M3 has achieved an excellent Built Environment Sustainability Scorecard (BESS) and an industry-leading target PUE of 1.29. Planning consultants Urbis and project managers Newbridge were also key across the design and construction process. 
Ecolibrium chatted with Arup Senior Mechanical Engineer Callum Rutherford about the approach to the project's mech engineering.  
Ecolibrium
:
What was the
initial
brief from the client?
Callum Rutherford: The initial client brief from NEXTDC outlined key parameters for the project, emphasising flexibility, energy and water efficiency, scalability, cost-effectiveness, and sustainability.  
This basis of design document remains dynamic and continuously evolves as NEXTDC iteratively refines it across multiple facilities, maintaining a commitment to ongoing updates and improvements.
Sustainability and energy efficiency have been top priorities for NEXTDC, with a focus on achieving a NABERS Data Centre 5 star rating.  
Sustainability features include water-side free cooling, airside free cooling, solar PV, and rainwater harvesting.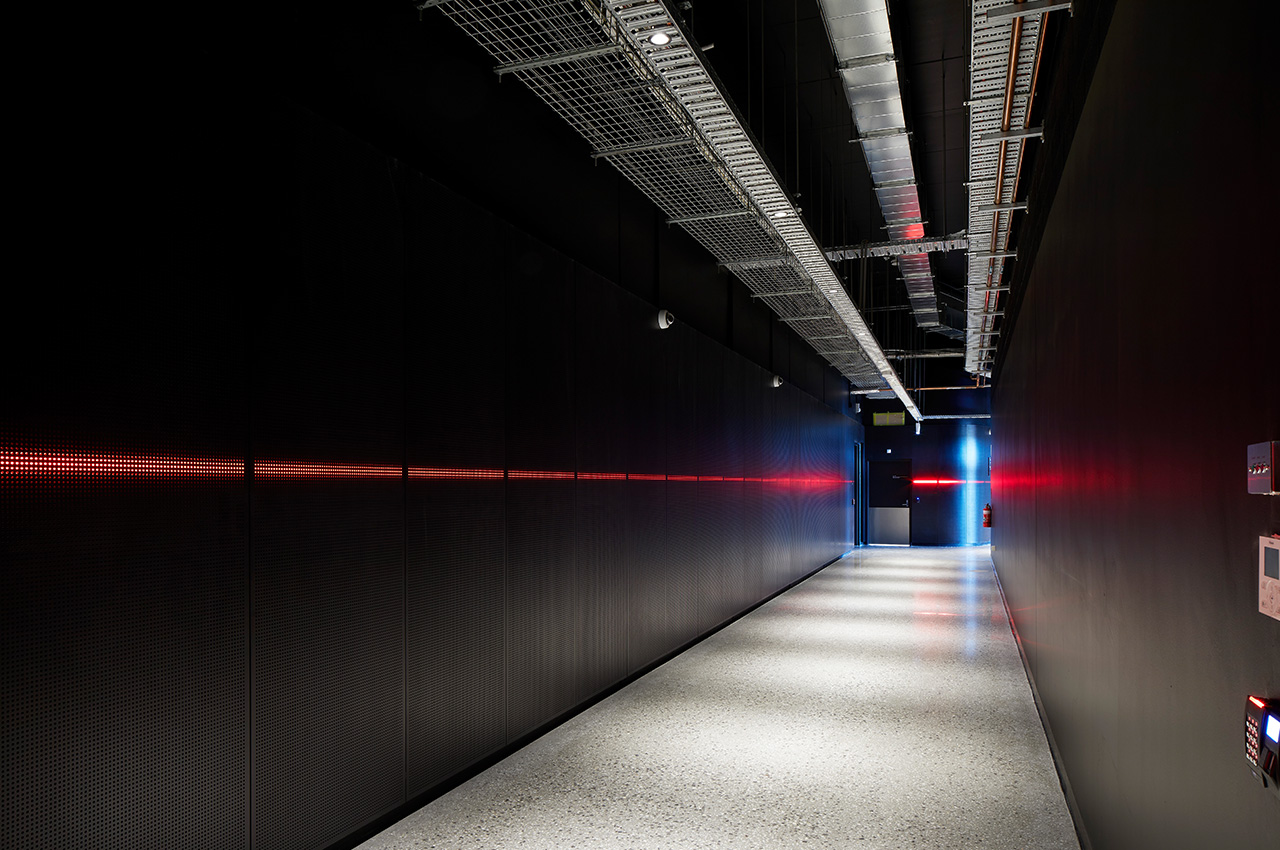 The client brief from NEXTDC emphasised flexibility, energy and water efficiency, scalability, cost‑effectiveness, and sustainability.
Eco: Does M3's scale make it one of Australia' bigger data centres?

 
CR: The site infrastructure will be installed over several stages, with the final design capacity capable of delivering approximately 150MW of IT capacity. This represents a large data centre in Australia, and was NEXTDC's largest facility at the time of design. The facility has the flexibility for hyperscale and retail clients, which have varying IT requirements.  
Eco: D

oes the

design

process start with bench-marking best practice?
CR: The process of designing mechanical and building services is highly intricate and begins with benchmarking best practices and comparing mechanical solutions. 
A detailed assessment considers factors like total cost of ownership, peak and annual PUE, annual WUE, safety in design, resilience to external factors (water and power supply to site), plant replacement, flexibility and scalability of design. 
Energy usage analysis is undertaken for various mechanical and electrical options. Concurrently, massing blocks are being introduced onto layouts to determine equipment locations and feasibility.
Crucially, the process involves collaborative workshops with the client, architect and services disciplines. 
Eco:

Does reaching the Uptime Institute's Tier IV resilient standards put extra requirements onto the design?
CR: Simply put, yes, this does put extra requirements on the design, particularly regarding redundancy of equipment, support of equipment, water/fuel storage requirements, documentation, labelling, etc. However, in saying this, NEXTDC and Arup have intelligently met these requirements with modular systems, ensuring effective scalability while minimising redundant capacity.  
Eco:

What were the

project

challenges

overcome

?

 
CR: The project encountered challenges in its early stages, primarily related to optimising space for equipment whilst maximising IT load and maintaining flexibility for diverse tenant types. Acoustics also posed a significant challenge due to the facility's location, requiring substantial attenuation to meet noise criteria for the mechanical systems.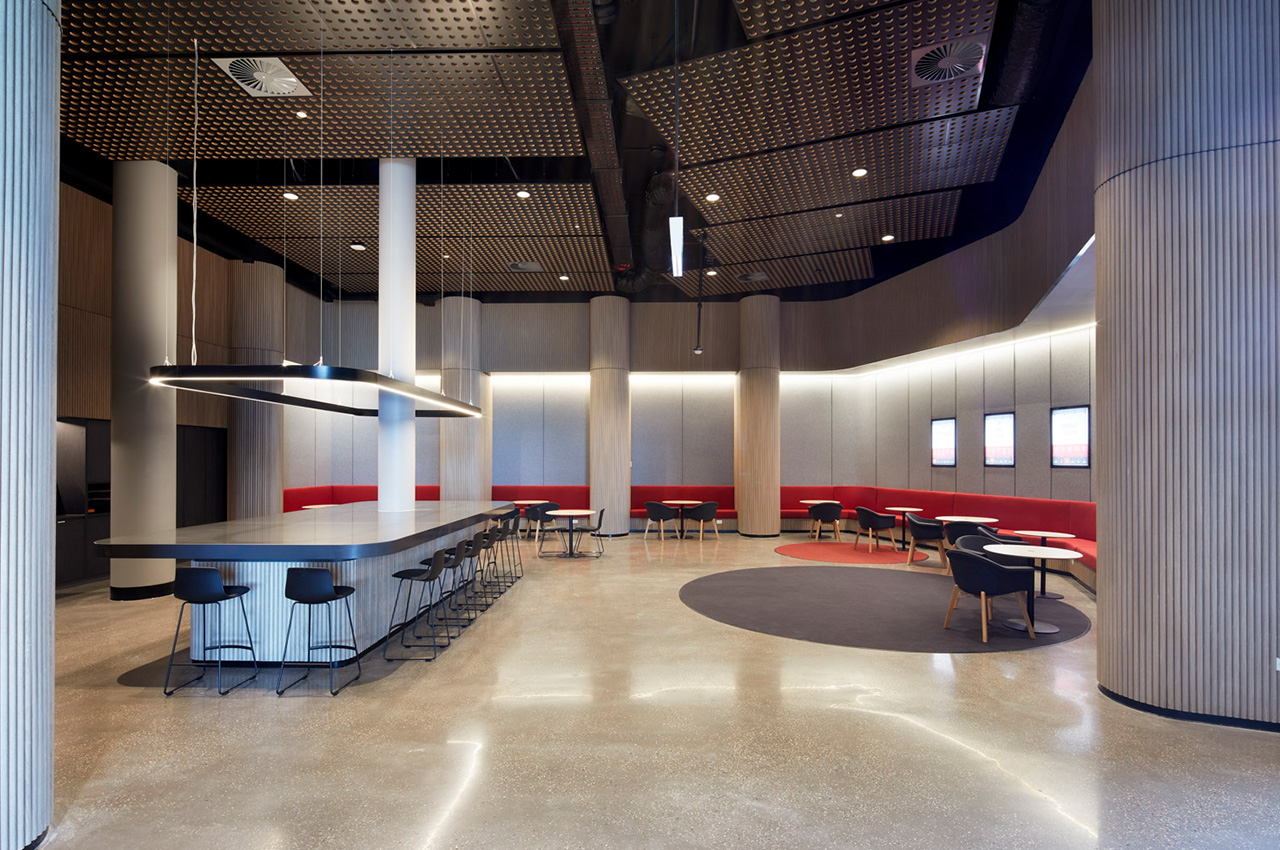 Acoustics posed a significant challenge due to the facility's location.
Eco:

How important was collaboration

?

 
CR: Collaboration was integral to the project's success due to its scale and complexity. Close cooperation with architects and other team members was imperative.
Arup was fortunate to be appointed for MEP services, civil engineering, acoustics, fire engineering, ESD (environmentalsustainable design), communications and dangerous goods, which facilitated seamless in-house collaboration.
Eco:

What was most satisfying about working on the project?

 
CR: The marathon coordination sessions emerged as a highlight of the project. These sessions allowed experts from different disciplines to work collaboratively, aligning their goals and strategies to create a concept design that addressed all facets of the data centre.
The achievement of UTI certification was also a pivotal moment, underscoring the success of the project and the commitment to excellence in design and resilience.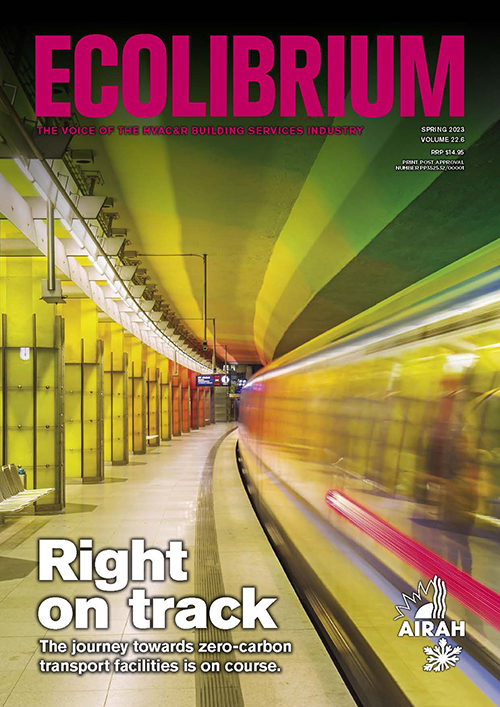 This article appears in ecolibrium's Spring 2023 issue
Want to read more?
AIRAH MEMBERS
Click here to view our archive of issues and features.
NON-MEMBERS