Fujitsu General has launched new Mid Static Slimline R32 and Mid Static Slimline R32 high performance (HP) models, specially designed with a narrow 240mm high chassis and built-in drain pump for tighter bulkhead or ceiling applications. 
To enable flexible installation on rooftops and plant rooms in high-rise residential and light commercial projects, the new Mid Static Slimline R32 (HP) models have a maximum pipe length of 75m. The standard Mid Static Slimline R32 models offer a maximum pipe length of 30–50m. 
Fujitsu has made cleaning and maintenance easier by providing better access to the heat exchanger, and allowing the drain pump to be detached with the entire hose still attached. The printed circuit board (PCB) has also been designed for simple removal and replacement. 
A new auto static pressure setting adjustment on the remote control has been added to make installation and set-up faster. Static pressure can also be changed via the remote control. 
Additionally, the maximum guaranteed operating temperature range has been increased from 46°C to 50°C in cooling mode on the new Mid Static Slimline R32 models. The units are demand-response enabled and Zone System compatible.  
The new models can be operated using two-wire and three-wire remote controllers as well as Fujitsu General's anywAiR technology ducted controller, which provides wi-fi control via the anywAiR app with selected smartphone and tablet devices.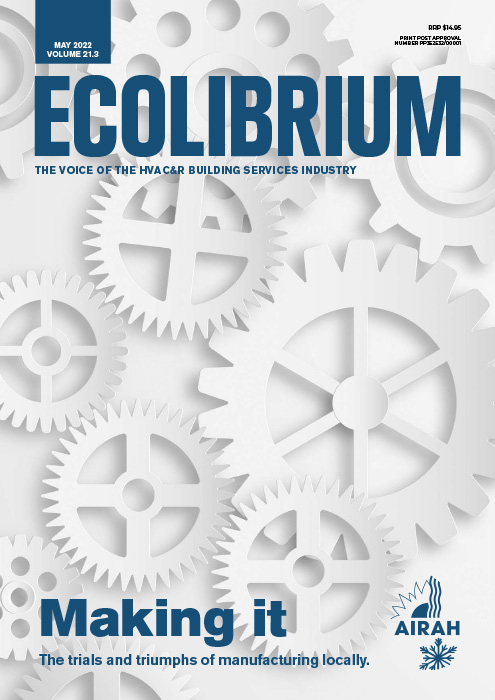 This article appears in ecolibrium's may 2022 issue
Want to read more?
 
AIRAH MEMBERS
Click here to view our archive of issues and features.
NON-MEMBERS