There were a few delays and obstacles to overcome – namely a global pandemic – but the AIRAH Awards 2021 Gala took place in Sydney earlier this year.
You could tell that attendees at the AIRAH Awards Gala held a little while back in Sydney were simply happy to be out and about socialising, chatting with industry peers.
Let's face it: it had a been a while.
With the 2020 Gala held virtually, this was the first occasion in more than two years where the HVAC&R industry could celebrate its achievements face to face.
The black-tie event brought leading figures from Australia's HVAC&R building services industry together to raise a toast to the sector's standout people, projects and products.
The winners, selected across 13 categories, exemplify the industry's efforts to make our built environment more sustainable, safe, healthy and inclusive. Through the James Harrison Medal, AIRAH's highest honour, the awards also celebrate lifetime contributions. On this occasion, Paul Bannister, F.AIRAH, received the Medal for his work improving energy efficiency in buildings, particularly through NABERS and the National Construction Code.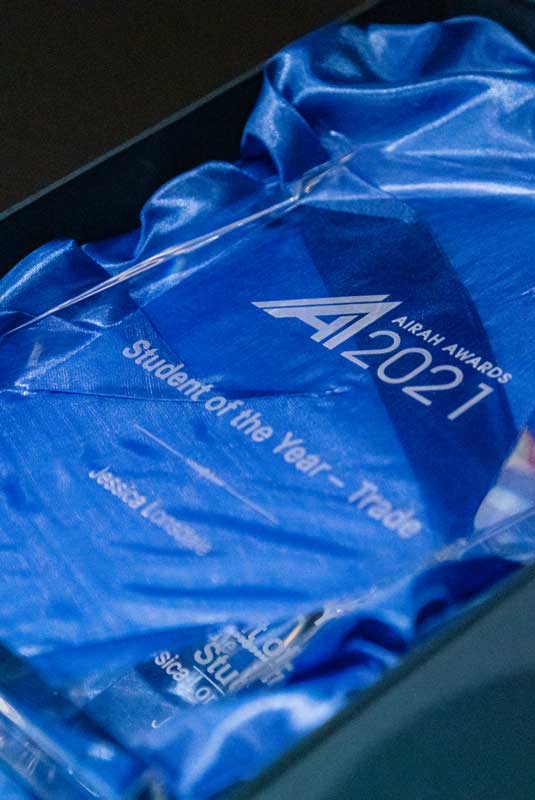 AIRAH CEO Tony Gleeson, M.AIRAH, says the event, rescheduled due to the pandemic, was worth the wait.
"We appreciate the importance of meeting in person," says Gleeson, "especially for an event like the AIRAH Awards, where the aim is to applaud the best and brightest of our industry, and raise a glass in their honour. This year in particular you could feel the anticipation. It was the first time many of us had seen each other face to face for almost two years, and we all had much to share."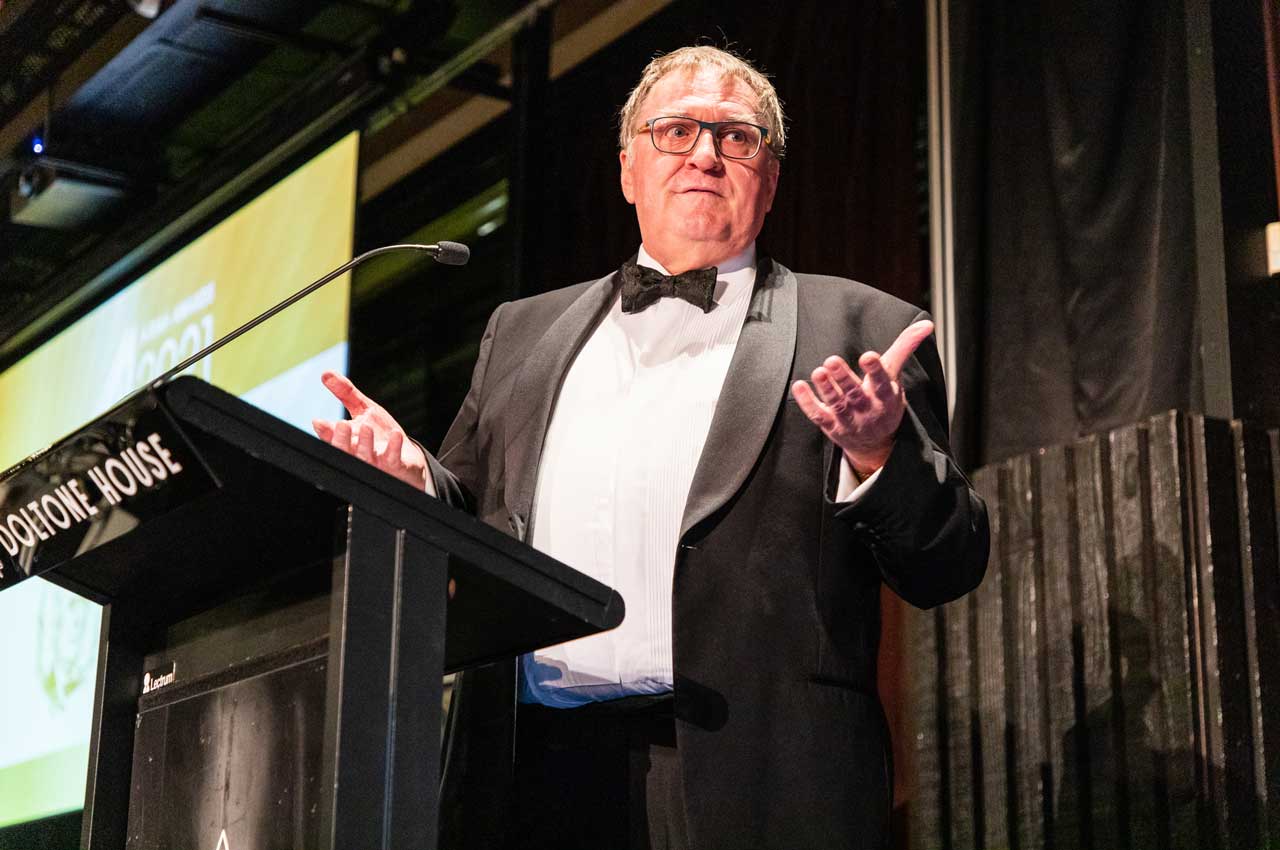 James Harrison Medal recipient Paul Bannister, L.AIRAH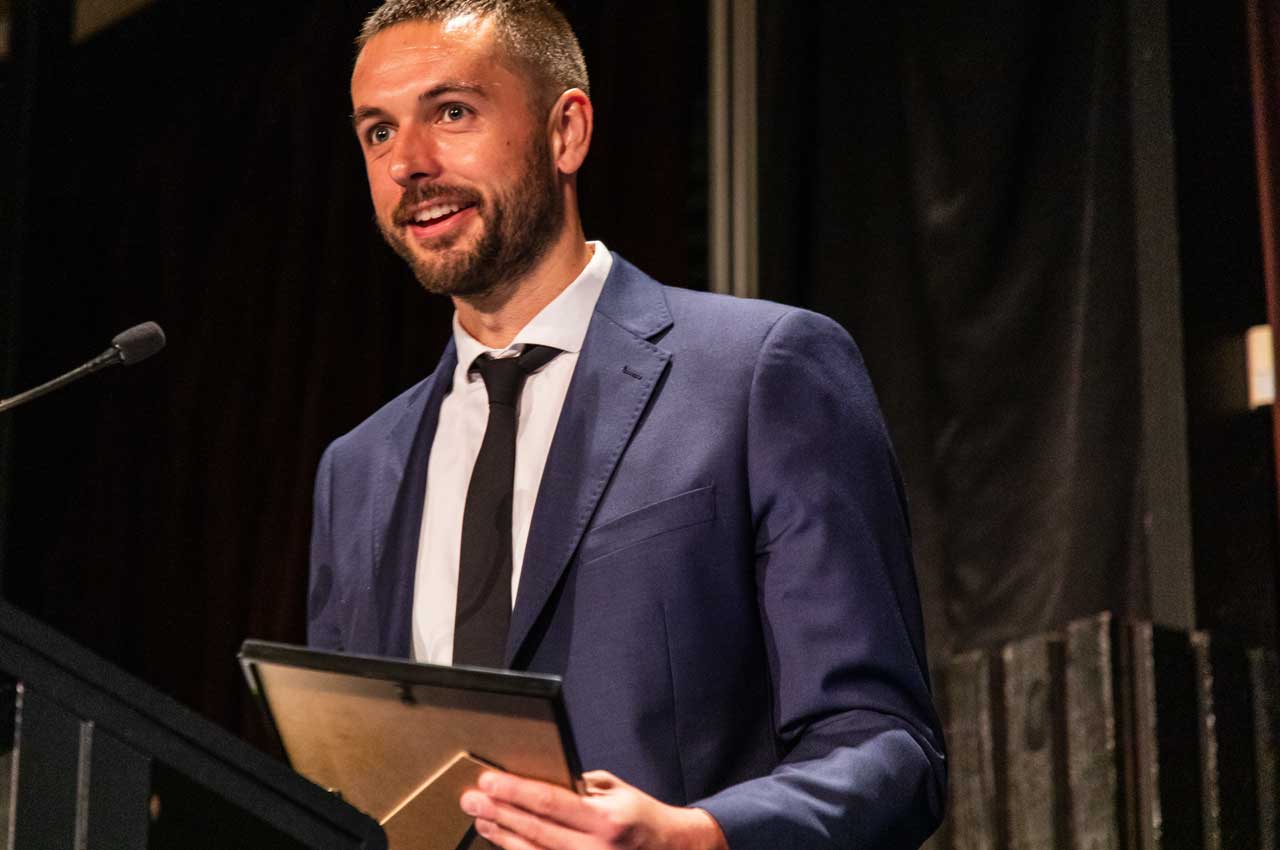 Future Leader winner Iain Stewart, Affil.AIRAH
AIRAH Awards 2021 winners

Best HVAC Retrofit or Upgrade
ESBS – ACT Schools HVAC Upgrades
Excellence in Diversity and Inclusion
TAFE NSW – Refrigeration Teaching Section Ultimo College
Excellence in HVAC&R Research
Keivan Bamdad Masouleh – Model Predictive Control (MPC) to Improve HVAC Operation
Excellence in Innovation
Glaciem Cooling Technologies – Advancing Renewable Energy with Thermal Energy Storage
Excellence in Refrigeration
(joint winners)
Glaciem Cooling Technologies – ARENA-WF Montague; Scantec Refrigeration Technologies – Fernhurst
Excellence in Sustainability
Aurecon and A.G. Coombs – 25 King Street
Future Leader
Iain Stewart, Affil.AIRAH
Innovative use of Renewable Energy in HVAC&R
Glaciem Cooling Technologies – Advancing Renewable Energy with Thermal Energy Storage
Product of the Year
Camfil – Kaire Unit
Student of the Year – Higher Education or Research
Ashfaque Chowdhury, Affil.AIRAH – Central Queensland University
Student of the Year – Trade
Jessica Lonsdale, Stud.AIRAH – BHP Nickel West/South Metropolitan TAFE
WR Ahern Award
"Effective integration of polymer plate heat exchangers – A simulation study for evaluating their use in tall commercial office buildings" – Dr Chris Menictas, M.AIRAH; Arjun Adhikari, M.AIRAH; Professor Guan H. Yeoh; and Dr Victoria Timchenko (Ecolibrium June/July, 2020)
James Harrison Medal
Paul Bannister, L.AIRAH
AIRAH Awards 2022
The AIRAH Awards 2022 gala dinner will take place Thursday, November 24 in Sydney. For more information, please visit airah.org.au/awards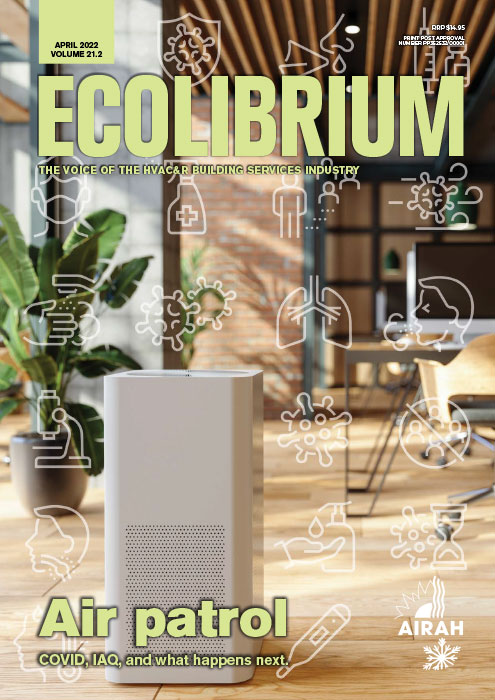 This article appears in ecolibrium's April 2022 issue
Want to read more?
 
AIRAH MEMBERS
Click here to view our archive of issues and features.
NON-MEMBERS