In Memphis, Tennessee, a 1957 building has been converted into a net-zero energy net-zero carbon project.
Memphis architecture firm archimania wears its sustainability credentials proudly, having converted an existing 1950s structure, into a contemporary office space that now serves as its HQ.
Rather than starting from scratch, the savvy architects converted the original structure into a workable office promoting wellness through high levels of IAQ and exterior views.
The 929m2 building's rooftop solar array supplies 107 of power needs, with 100 per cent of cooling/heating/hot water via geothermal.
Because the local  building code prohibits typical boring depth in order to protect the alluvial aquifer, the geothermal HVAC system required shallow (9m) wells.
Plaudits and performance
The small office building was named in the American Institute of Architects 2022 COTE Top Ten for sustainable design excellence.
"The notion of converting a 1957 building and site into a net-zero energy, net-zero carbon project with progressive design hallmarks of resilience, accessibility, and wellness appears mythical," the AIA says. "Sustainability goals were held alongside goals of sound design, affordability, and research –forcing an integrated approach."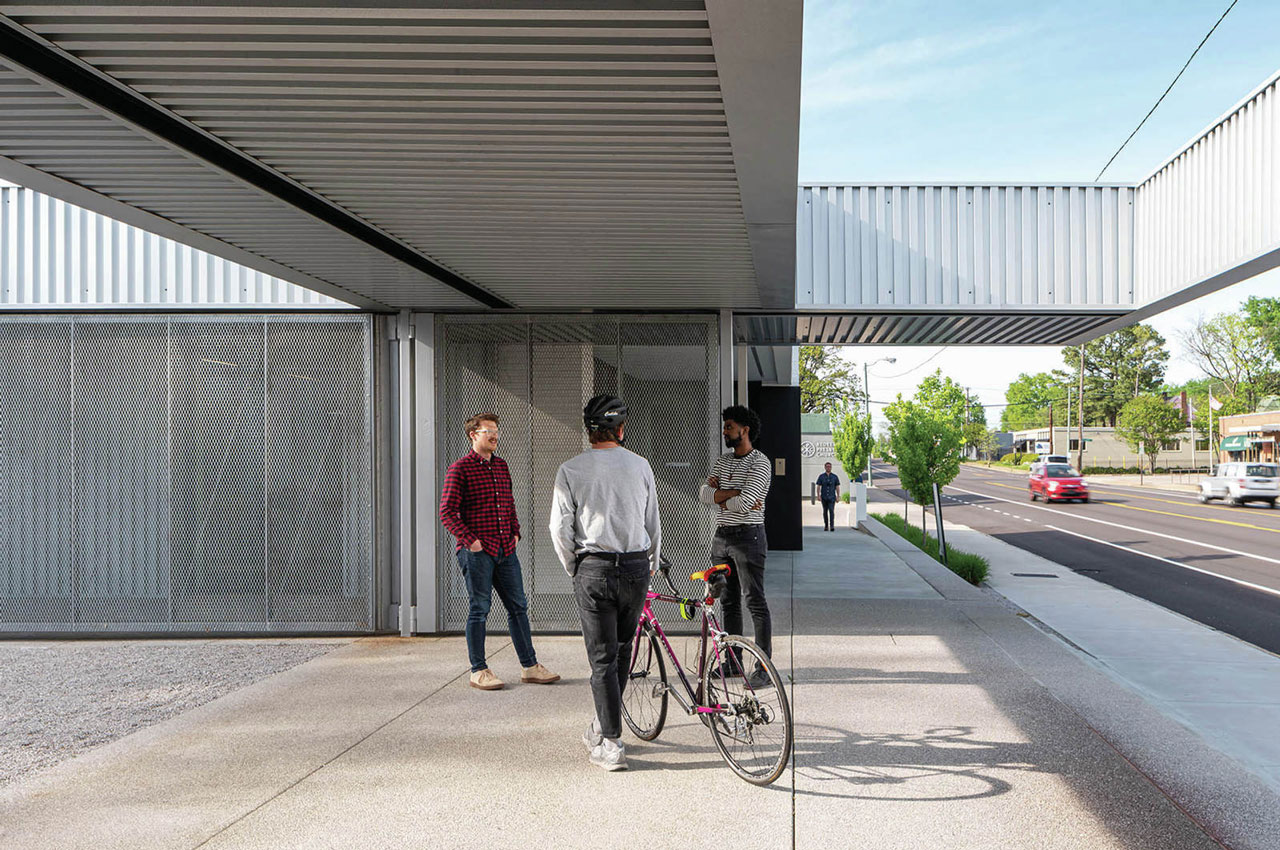 The major strategy for improving IAQ was specification and assurance on low-VOC interior finishes and materials, elimination of fossil fuels for all building systems, and enhanced filtration on HVAC systems.
An extraordinary model
Programmable systems controls provide customisable scheduling for lighting and plug load controllers, as well as daylight harvesting integration and occupancy sensors. Energy-reporting software monitors building systems performance.
Of note: This project is the world's first existing building to be dual-certified Zero Carbon and Zero Energy by the International Living Future Institute.
"This project takes an ordinary mid-century building," says the AIA, "and makes it an extraordinary model for adaptive reuse."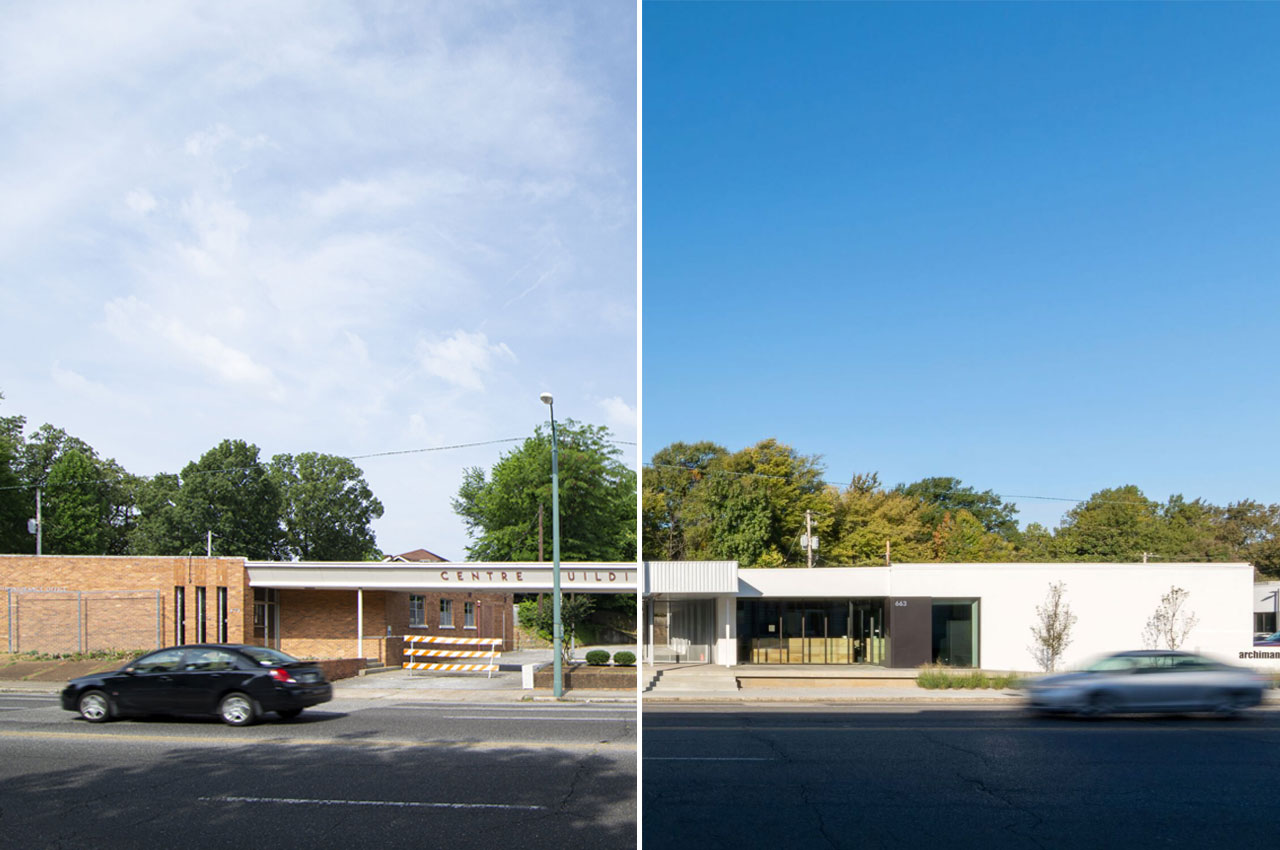 Memphis architecture firm archimania converted a mid-50s building (before – left) to a net-zero energy office (after – right).
Project at a glance
Economy
100 per cent of cooling/heating/hot water is via geothermal, with shallow loops to 9m.
Energy
107 per cent of electricity offset by solar PV array. 
Wellness
89 per cent quality views and natural daylighting, with an 18 per cent glass-to-façade ratio.
Resources
67 per cent reduction in embodied carbon by up-cycling concrete, steel, masonry and designing  with carbon-smart materials.
Change
100 per cent of interior walls are load-bearing and reconfigurable.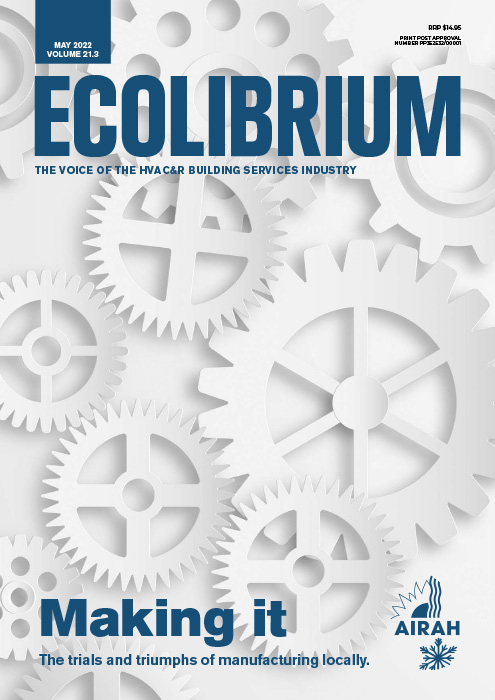 This article appears in ecolibrium's MAY 2022 issue
Want to read more?
 
AIRAH MEMBERS
Click here to view our archive of issues and features.
NON-MEMBERS