Mitsubishi's v

ertical

innovation
Mitsubishi Electric Australia has launched its newest mechanical ventilation with heat recovery (MVHR) system, designed to recover heat from the air inside a home and transfer it to fresh, dry air introduced from outside. 
Mitsubishi says the new system is ideally suited to residential buildings – including multi-storey edefices or homes located in inner-city locations – concerned with localised air quality. 
"The Lossnay technology continuously removes stale interior air from bathrooms, kitchens, toilets, and the laundry," says the company. "Heat is then transferred to the incoming fresh air to warm the home on a cool day. This allows maximised energy efficiency of ventilated air while reducing the demands on air conditioning for heating." 
The Vertical Lossnay has new features including a compact slimline design, low noise output, and both left and right configurations. Bypass mode allows the unit to bring in fresh air from outside without recovering the heat, helping to reduce the need for air conditioning cooling, such as overnight in summer. And a third filter slot can hold an optional NOx (nitrogen oxide) filter on the supply side of the unit to clean incoming air in polluted environments. The third filter slot can alternatively hold an optional PM2.5 filter.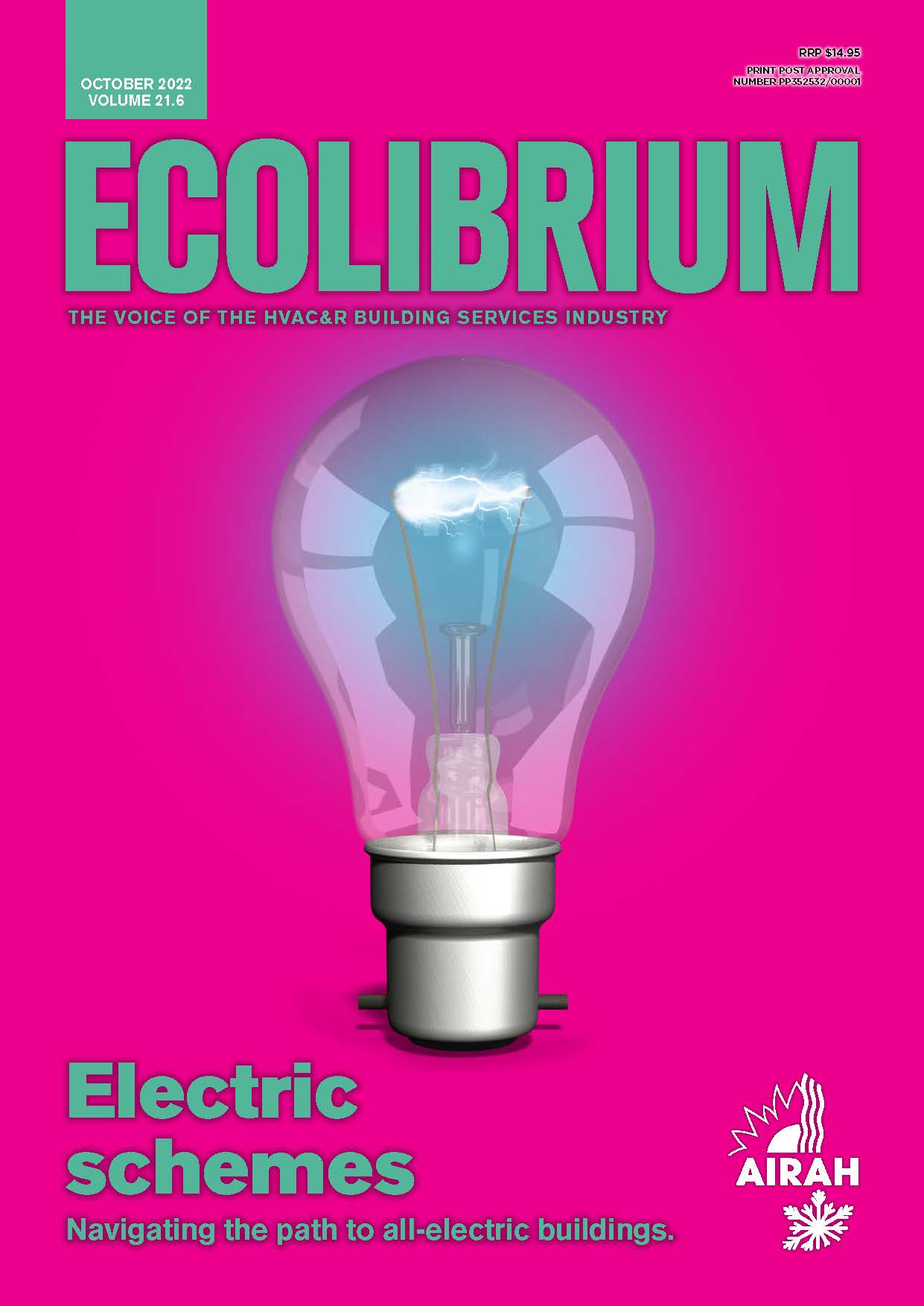 This article appears in ecolibrium's october 2022 issue
Want to read more?
 
AIRAH MEMBERS
Click here to view our archive of issues and features.
NON-MEMBERS