Ecolibrium shoots the breeze with the Newcastle-based CTO of Airconnect about life after CSIRO.
Specialty? 
With a PhD in telecommunications and a combined degree in electrical engineering and computer science, I would say my specialty lies in applying cross-domain thinking to the design, development and implementation of innovative smart apps and services for the built environment.
Passions 
Finding innovative ways of applying data-driven solutions and automation for improving HVAC energy management, efficiency, and occupant experience in commercial and residential buildings. Outside of work hours, I love hanging out with my kids, playing one of my seven guitars – I'm not sure why I need that many – hitting the beaches across Newcastle, and sipping a fine rum or two.
The ability to easily discover and query real-time data from a range of disparate data sources has always been a pain point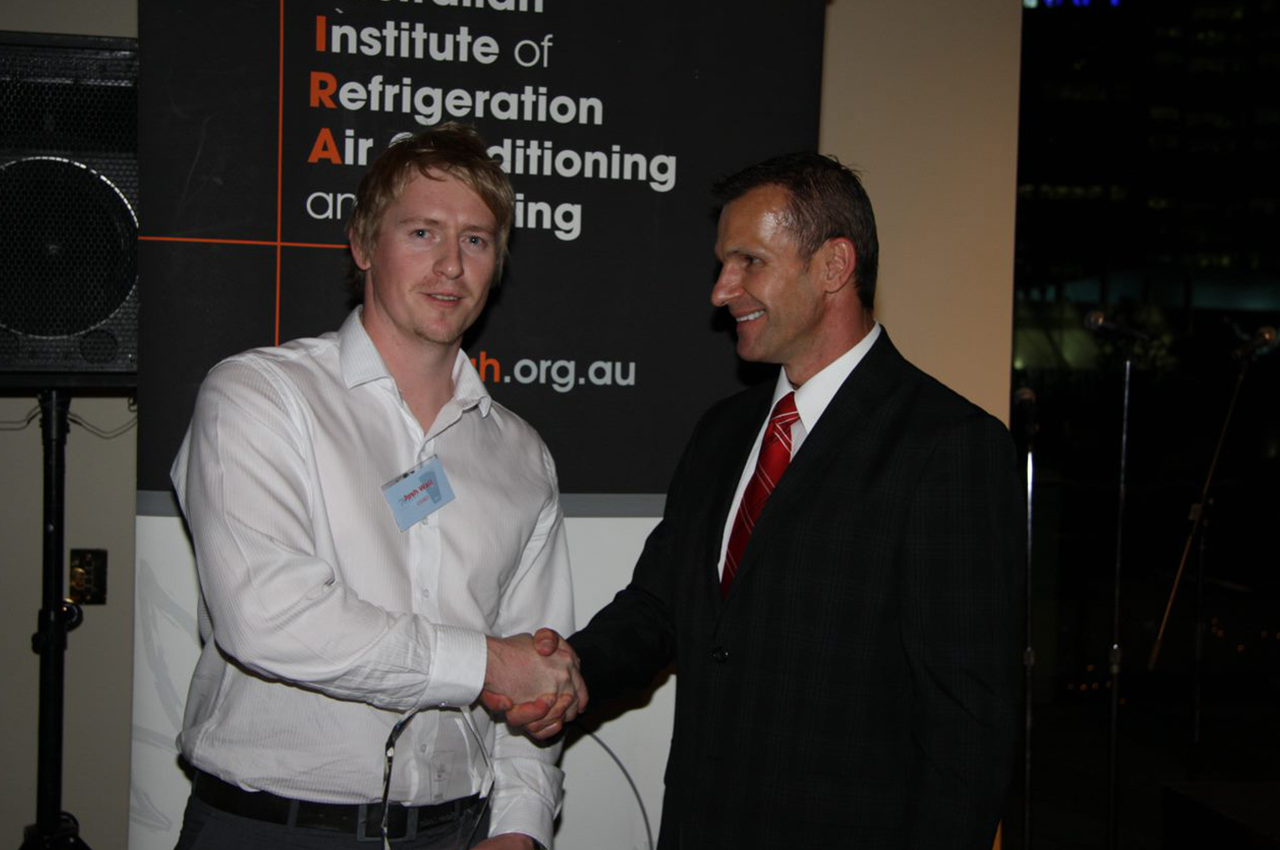 How did you cope during the COVID-19 pandemic?
The pandemic was certainly challenging for me, having gone through a redundancy. But it presented an exciting opportunity that enabled me to pivot out of research and into an industry CTO role, where I have been able to utilise my domain knowledge and R&D expertise in a more applied and relevant way, which has been extremely satisfying.
What do you like about your job? 
Being able to play with the latest cloud software tools and edge devices and see them implemented for solving real-world challenges.
What do you find challenging?
Working out which new craft beer to try next!

"With CSIRO having a research focus, I joined AIRAH to gain a better understanding
of the issues currently facing industry practitioners and end-users alike. AIRAH members
and events provide a wealth of information and practical experience imperative to seeing
the next generation of HVAC&R technologies being successfully implemented."
Dr Josh Wall
Research Project Leader – Building Controls & Wireless Sensors at CSIRO Energy Technology.
Join with us. We are AIRAH.
To align yourself with Australia's most progressive HVAC&R organisation, go to www.airah.org.au
What would you most like that you do not have?
As an innovator of smart building apps and services, the ability to easily discover and query real-time data from a range of disparate data sources has always been a pain point. It would be amazing to see industry-standardised data models and federated data platforms come to fruition
that will ultimately drive the large-scale uptake of the next generation of smart building apps and services.
What are you optimistic about? 
With a renewed impetus towards achieving net zero emissions, I am excited to see how smart building technologies will play an important role in achieving this goal, coupled with improved ventilation and indoor air quality within our buildings
Like to know more?
Dr Josh Wall, M.AIRAH is a member of AIRAH's Big Data Special Technical Group. For more information on AIRAH's STGs, go to www.airah.org.au/STG.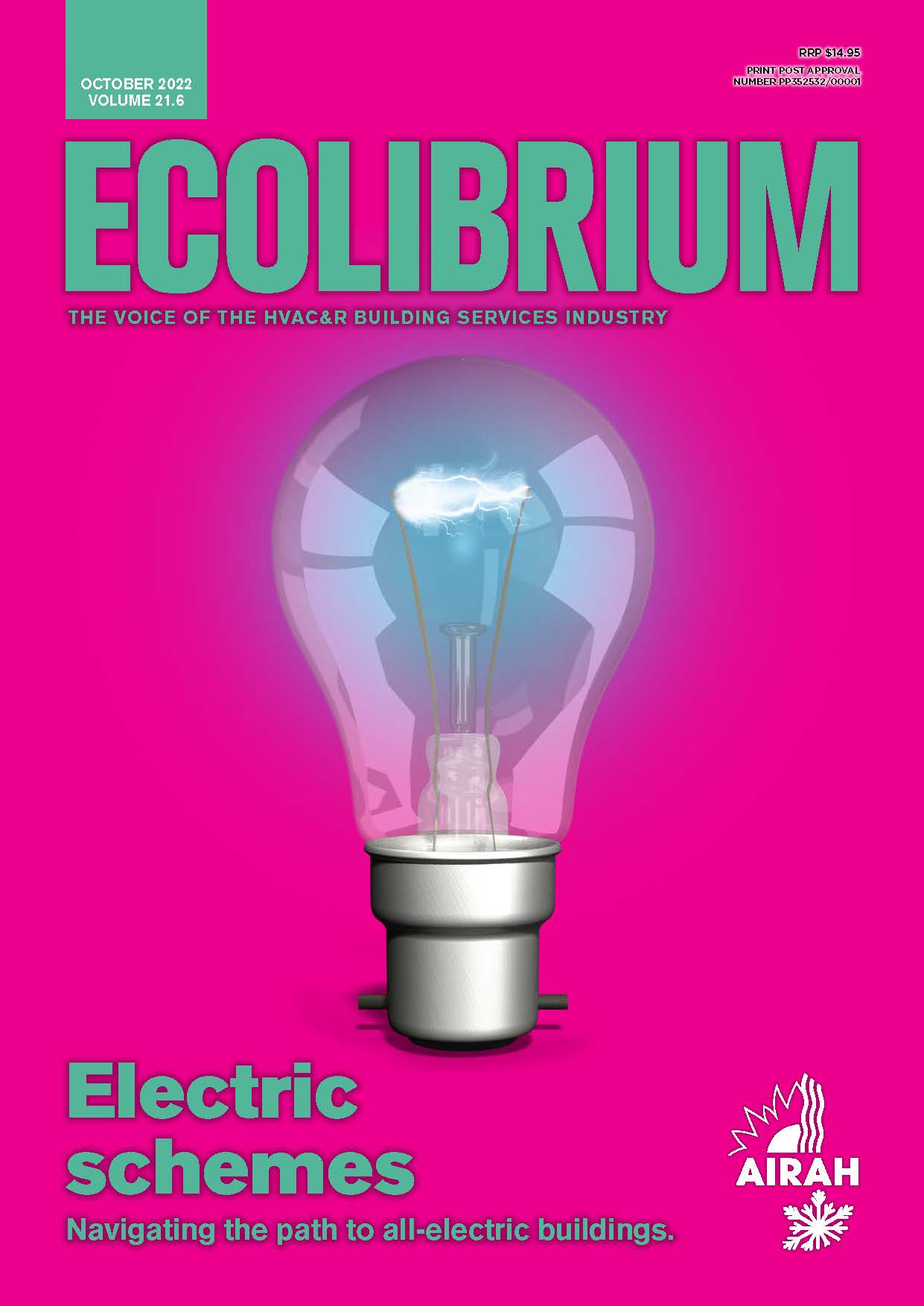 This article appears in ecolibrium's october 2022 issue
Want to read more?
AIRAH MEMBERS
Click here to view our archive of issues and features.
NON-MEMBERS