An innovative building constructed a decade ago is aging gracefully – and usefully. 
The first net zero energy transit centre constructed in the US, the John W. Olver Transit Center in Greenfield, Massachusetts, was completed in 2012. Greenfield is about 145km from Boston. 
Intent
The design intent was to create a net zero energy building that eschewed fossil fuels on a limited site area. In fact, there was only space to build a 98kW photovoltaic array to power the building's electrical systems. Because the roof area was not large enough to install a sufficient number of PVs to power an electric boiler, a biomass version was chosen at the time of design.  
Energy
"The design eliminates dependence on fossil fuels, significantly reduces energy use, specifies a high-performance building envelope, and reduces lighting, heating, and cooling loads," says the American Institute of Architects (AIA). "The design process relied on an integrated design team and the use of energy and daylighting models to inform decisions." 
Thermal modelling of details was integrated throughout the design process to eliminate thermal bridging.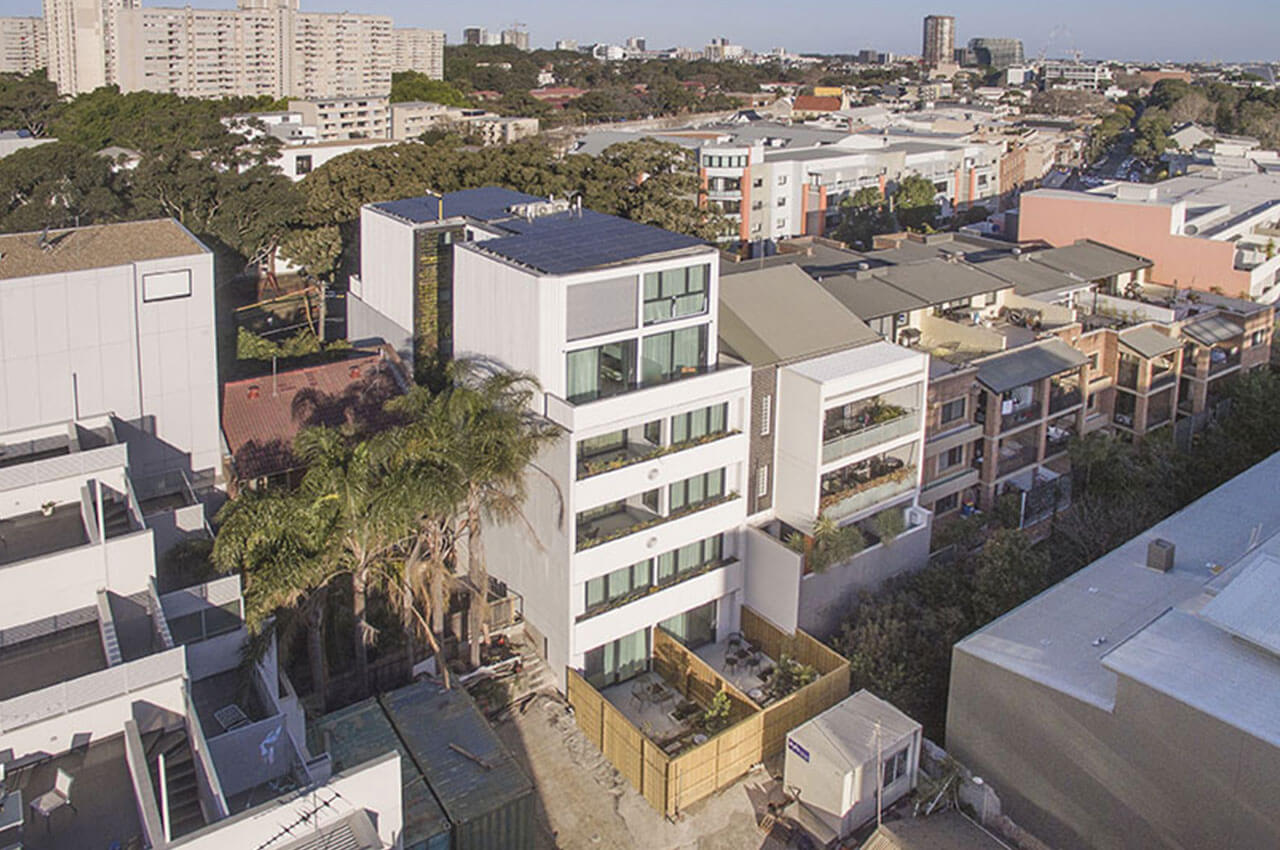 Grid electricity is now 100 per cent green power.
Passive and active strategies
In addition to its high-performance envelope and reduced energy loads, passive design strategies include optimised daylighting, thermal mass temperature regulation, interior and exterior shading, a solar wall for preheating make-up air in the winter, and natural ventilation.  
Active strategies include 22 geothermal wells, water-sourced heat pumps, chilled beams, energy recovery systems, and occupant engagement through an energy dashboard. Onsite energy generation includes a 98kW photovoltaic array and a biomass boiler (which is likely to be replaced by an electric version).  
Real-time data collection
Grid electricity is now 100 per cent green power.  
"All interior occupied spaces are designed to receive natural light, and 85 per cent of these spaces have quality views of the site and surrounding landscape," according to the AIA, which named the edifice in its 2023 awards program for sustainable design excellence. 
Real-time data collection and an energy dashboard are used by staff to operate and maintain the systems and to allow for adjustments. This includes for the lighting, shades, and operable windows for natural ventilation.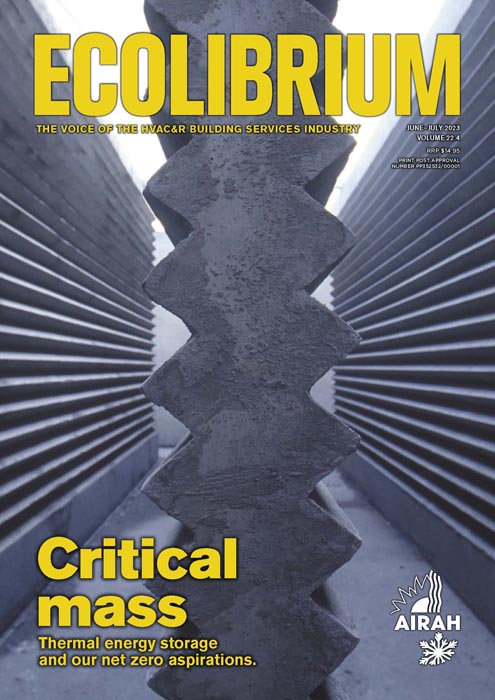 This article appears in ecolibrium's June-July 2023 issue
Want to read more?
AIRAH MEMBERS
Click here to view our archive of issues and features.
NON-MEMBERS