Vale Graham Boyle, L.AIRAH
Graham Boyle, L.AIRAH, a highly respected educator and advocate for Australia's HVAC&R industry, has passed away after a battle with illness. 
WA-based Boyle began teaching refrigeration and air conditioning at Perth Technical College in 1980 and eventually became Portfolio Manager at South Metropolitan TAFE (previously Polytechnic West) in 2009. He was the author of the Australian Refrigeration and Air Conditioning Volumes 1 and 2 national textbook (also known as the ARAC manuals) used throughout Australia and New Zealand for VET training. 
He also served as an AIRAH board director and was a long-standing member of AIRAH's WA division committee. In 2022, Boyle was awarded life membership of AIRAH. 
Go west, young man
Born in England, Boyle migrated to Western Australia on his own aged just 15. He found work in the Pilbara, which led to various jobs in agriculture, construction and oil exploration. Eventually he returned to the Pilbara to work on the construction of the Port of Dampier Ore loading facilities, where he was introduced to refrigeration and air conditioning. 
Boyle started in servicing before moving on to work as a technician, service manager, contract supervisor, designer, project manager, TAFE teacher and lecturer, technical writer and author. He completed a bachelor's degree in education and later, with a change of focus, completed a degree in theology and was ordained as an Anglican priest in the Diocese of Perth.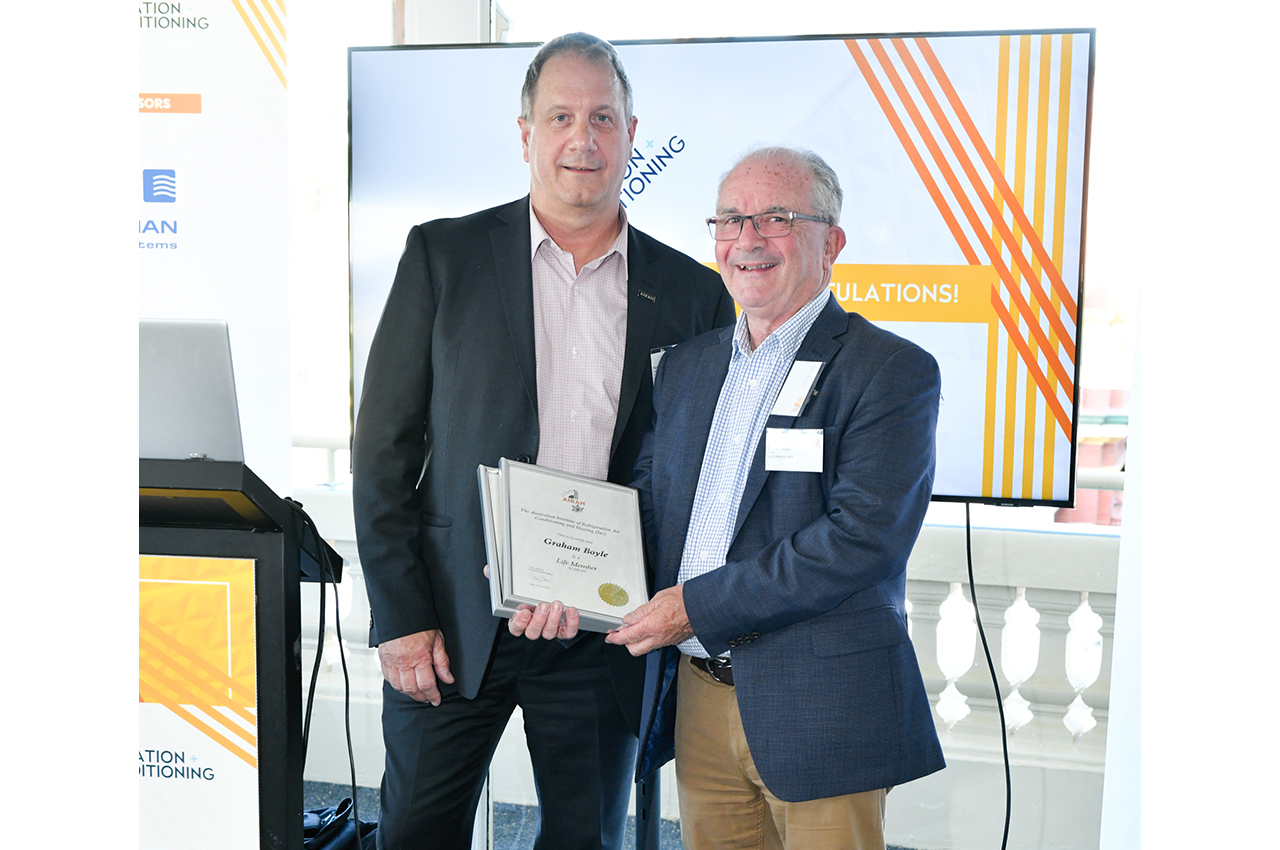 AIRAH President Paul Jackson, F.AIRAH, (left) with Graham Carter, L.AIRAH, (right).
"Graham was extremely passionate about all things HVAC&R and has made an enormous contribution to the industry."
Passionate about all things HVAC&R
Efficiency of HVAC&R systems was a topic of great interest for Boyle. This drove him to enable the development of a range of courses that provided the opportunity for students to engage in education and training beyond a trade qualification, dealing with issues such as sustainability, controls, commissioning, design and maintenance. He was widely known as someone willing to innovate and accept new challenges. 
"Graham was extremely passionate about all things HVAC&R and has made an enormous contribution to the industry," says AIRAH President Paul Jackson, F.AIRAH. 
"It was always great to get his insight into where the industry has been and where it may be going. His stories about the early days in the northwest of WA were always intriguing. He was and still is a legend and will be sorely missed." 
South Metropolitan TAFE Head of Programs Keith Glenn, M.AIRAH, has also paid tribute to his colleague. 
"Graham will be sadly missed," says Glenn. "He touched to lives of so many people through his work as an Anglican Minister and through his long association with AIRAH and his work with the TAFE."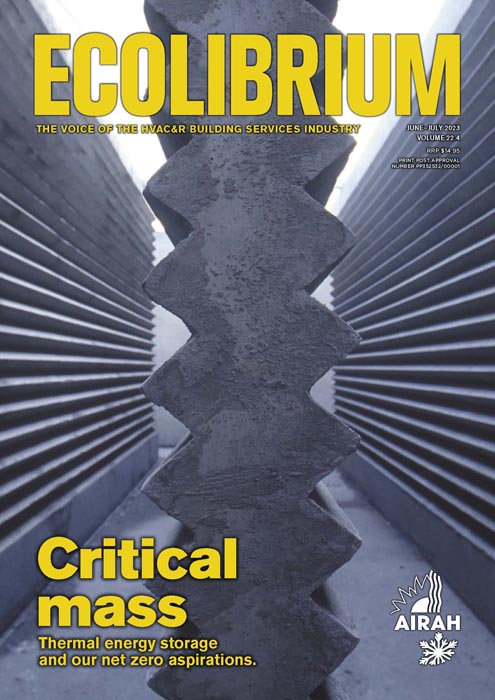 This article appears in ecolibrium's June-July 2023 issue
Want to read more?
AIRAH MEMBERS
Click here to view our archive of issues and features.
NON-MEMBERS