Daikin Australia has launched a new Stylish Controller incorporating a Zigbee 3.0 protocol to facilitate connection to a range of Daikin wireless sensors. 
Daikin says the controller offers a compact simple display and intuitive touch-button control. Advanced functions can be achieved by connecting the device to the Daikin App via Bluetooth. 
The model includes enhanced functionality, such as an off timer that can be scheduled in one-hour increments for up to 96 hours. 
The new Zigbee 3.0 compatibility enables connection with an assortment of wireless sensors, including a CO2 sensor (CO2ZB1); temperature and humidity sensor (H24428); motion sensor (H74426); and door/window sensor (DWZB1-CE). These sensors have been designed for interlocked operation of Daikin SkyAir and VRV indoor units, heat reclaim ventilators or outdoor air processing units with the sensors via the controller. 
The sensor's derived metrics such as temperature, humidity and CO2 concentration are also available for display on the controller. 
The BRC1H63W is available in a white finish and the BRC1H63K in a black finish. 
Go to www.daikin.com.au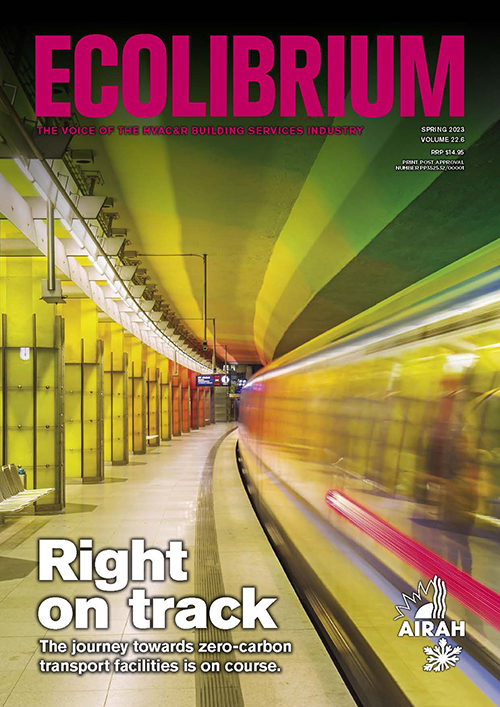 This article appears in ecolibrium's October-November 2023 issue
Want to read more?
AIRAH MEMBERS
Click here to view our archive of issues and features.
NON-MEMBERS