The application of phase-change material thermal energy storage, with a state-of-the-art control algorithm has enabled the world's largest living coral reef aquarium in Townsville to make full use of its onsite solar electricity generation. Sean McGowan reports on this AIRAH–Award–winning technology. 
For the HVAC&R sector to achieve net zero emissions, it is essential that it transitions away from centralised fossil fuel power generation and adopt smaller, locally distributed renewable energy generation sources.  
Although one of these options is solar photovoltaics (PV), installing large amounts of solar PV to drive HVAC&R processes is often considered as not being economically viable. This is due to the often around-the-clock operation of HVAC&R processes, and the limitation that solar power is provided during daylight hours. 
"As electricity networks approach network limits for solar PV hosting capacity, new solar PV installations are also often having their size restricted, or export prevented," says Glaciem Cooling Technologies managing director Julian Hudson, M.AIRAH. 
"These restrictions, combined with an increasing shift towards the separation of network demand charges (kVA) and electricity consumption charges (kwh) for medium and large energy users – which most HVAC&R users are – has made the installation of solar PV systems to offset HVAC&R costs a less attractive economic proposition." 
However, through the integration of phase-change material (PCM) thermal energy storage (TES) technologies, CO2 heat pumps and cloud-based control algorithms, it's now possible to use intermittent renewable energy to cost-effectively power variable HVAC&R loads. 
Says Hudson: "Increasing the amount of renewable generation that can be installed onsite – by as much as a factor of five – and displacing gas-powered boilers with renewable electricity will enable the sector to drive towards a low carbon future." 
I

NVESTING IN SOLAR
According to Glaciem managing director Julian Hudson, M.AIRAH, many HVAC&R users are investing in solar PV to control rising energy costs and to reduce CO2 emissions. Some are also investing in battery storage in conjunction with solar PV, but are finding these forms of energy storage not economically viable for their circumstances.
"For these," he says, "the lack of an economically viable energy storage and smart technology to help bridge the gap between renewable energy and heating/cooling loads is a significant hurdle preventing the industry's transformation away from its existing heavy reliance on grid energy consumption."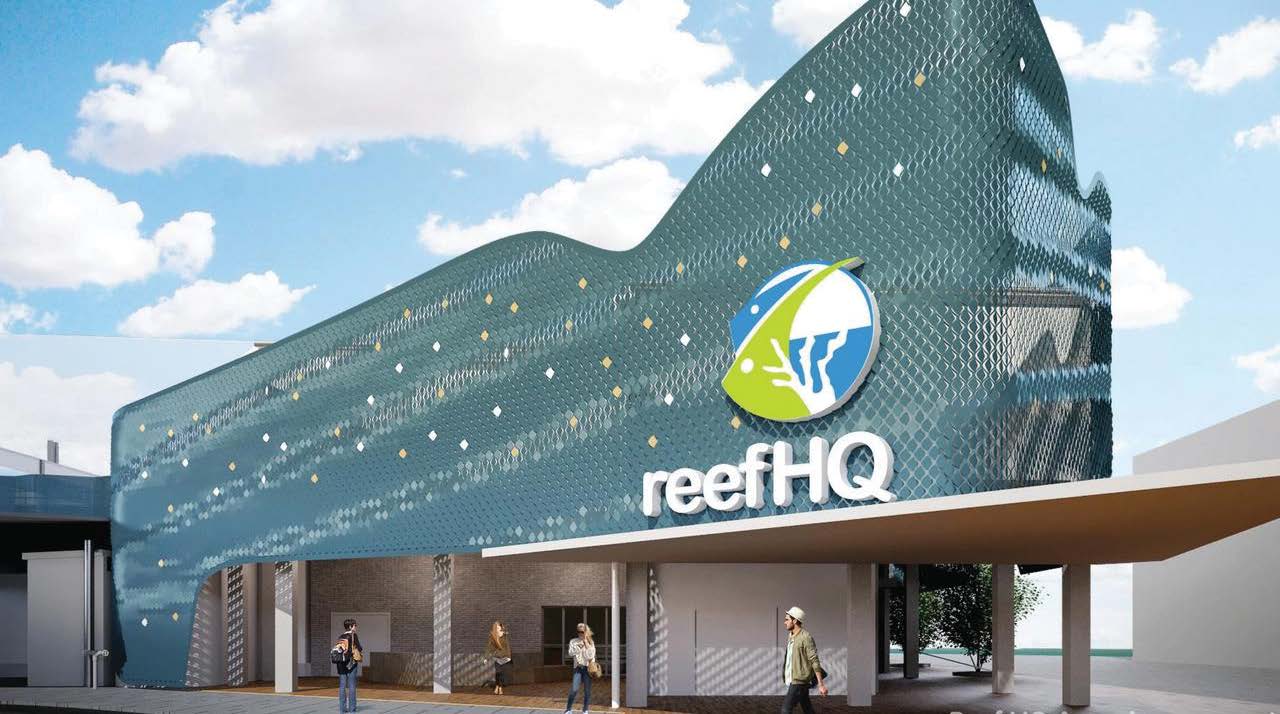 Proving the technology
Glaciem Cooling Technologies, together with its research partner The University of South Australia (UniSA), have been developing PCM energy-storage systems and high-efficiency refrigeration systems since 2008.  
Brine, chloride-based solutions requiring encapsulation (due to their aggressive corrosion) have traditionally been used for PCM energy storage below 0˚C. Yet Glaciem and UniSA have spent many years developing inexpensive, non-chloride- based PCMs that negate the need for encapsulation. 
"Our PCMs have an operational range from -6˚C to -27˚C, enabling their use throughout most commercial/industrial cooling processes," says Hudson.  
PCM energy storage has, in the past, generally been used for load shifting, where ice is made during the night from off-peak electricity and discharged during peak electricity times. But this type of operation has become obsolete in Australia, due in large part to changes in the national energy market and the increase uptake of renewable energy. 
Glaciem has overcome these issues by combining its PCM technology and thermal energy storage with a newly developed, cloud-based "advance control forecasting algorithm" or ACFA. 
This new control system is able to optimise systems based on a three-day forecast of energy loads (HVAC&R and aggregate site loads), solar output, wholesale market energy prices (where relevant) and the consideration of other tariff aspects such as kVA charges. The system can optimally manage the charge/discharge profile of the PCM energy storage and maximise end-user savings. 
The investment in research and development of the technology represents more than $5 million. Glaciem has taken the technology from TRL (technology readiness level) 1 past TRL 9, with the innovations now deemed to have a commercial readiness index (CRI) of 3/4 – suitable for commercial scale up/multiple commercial applications. 
Hudson, who has steered Glaciem through the past 11 years of research and development, says there have been some barriers to large-scale adoption of the technology. 
These include increased capital cost of new technology compared to current standardised technology, and early adopter apprehension due to perceived operation and financial risk by HVAC&R end users.  
Another is financing models such as chattel mortgages or leasing arrangements not being available due to a lack of commercial systems demonstrating site savings and system efficiency. 
"As a means of overcoming these hurdles, Glaciem approached the Australian Renewable Energy Agency (ARENA) in 2018 to seek funding under their Advancing Renewables Program," says Hudson. 
With the backing of ARENA, Glaciem's Advancing Renewables with PCM Thermal Energy Storage project aims to demonstrate the technical and economic value of thermal energy storage using PCMs and renewable energy optimisation in commercial and industrial HVAC&R settings. 
The project received $1.96m of federal government funding from ARENA. 
Applied across three HVAC&R sectors – process heating/cooling, commercial building HVAC and cold storage – the project would integrate over 1.1MW of solar PV with 7.91MW/h of PCM thermal energy storage – the equivalent of 2.86MW/h of electrical battery storage.  
This would all be controlled with a newly developed cloud-based control algorithm. 
"Having the backing of ARENA would essentially financially de-risk the projects for the end users and reduced perceived early adopter risks for future deployments," says Hudson. 
Glaciem teamed with three project partners with which it had previously worked. 
Reef HQ Aquarium in Queensland partnered as a building air conditioning site, Pernod Ricard Winemakers in South Australia as a process cooling site, and WF Montague in Victoria as a cold storage, process cooling/heating site. 
Despite the challenges associated with the COVID-19 pandemic across Australia, all three projects were successfully installed in 2020–21 and are now fully operational. 
The project was named winner of the AIRAH Award 2021 for Excellence in Innovation. It's also a finalist in the ARBS Project Excellence Award.
LES

SONS FROM THE

PROJECT
Glaciem Cooling Technologies managing director Julian Hudson, M.AIRAH, shares some of the lessons from the Advancing Renewables with PCM Thermal Energy Storage project. 
Having the right project partners is essential in delivering new, innovative technologies.

 
Training, and having staff and contractors who understand the operation and integration of the system, is key for long-term success of a new technology.

Agile project management is critical. No matter how much planning goes into a project, there are always risks that cannot be accounted for – in this case, the COVID-19 pandemic.

 
Aquarium conditioned
Reef HQ in Townsville lays claim to being the largest living coral aquarium in the world.
As the National Education Centre for the Great Barrier Reef Marine Park Authority –
Australia's lead management agency for the Great Barrier Reef – Reef HQ has received more than $80 million in government funding to upgrade the 34-year old facility.
These works have been progressing since late 2019, with the aquarium expected to re-open to the public in 2023.
A progressive organisation when it comes to sustainability, Reef HQ had 200kW of onsite, roof-mounted solar PV – and was looking to install an additional 50kW. But with no way to export this energy back to the grid, the organisation bemoaned that a lot of the solar-generated power was wasted during peak solar production.
With 20,000 litres of sensible water storage already onsite, a more energy-dense form of storage was sought to take advantage of this wasted solar power.
"PCM thermal energy storage is around 10 times more energy dense than sensible energy storage, and three to 10 times cheaper than electrical battery storage," says Hudson.
The HVAC systems serving the Reef HQ site consist of three screw chillers operating on R407C. These provide cooling to a HVAC primary/secondary chilled water system that cools the building and the 4.5 million litre aquarium during summer.
During the three months of winter, the aquarium's Coral Reef Exhibit requires heating to prevent the coral from bleaching. This was previously achieved by a rented heat pump operating on an HFC refrigerant.
To take advantage of the excess solar-generated power, Glaciem employed its thermal energy storage (TES) solution.
This consists of a CO2 heat pump to provide 120kW of cooling and 180kW of heating, 1200kWh of thermal energy storage using PCM 0 (water), a glycol pump skid and a chilled water pump skid.
The total PCM TES system has a relatively small footprint for its output, being just a little smaller than a 20ft container.
The glycol pump skid circulates HC30 heat transfer fluid (HTF) through a brazed plate heat exchanger evaporator, where it is cooled by the CO2 heat pump to -6˚C. This -6˚C HTF is then circulated through 7km of coil immersed in the PCM (water) tank.
"As the HTF is below the freezing point of the PCM, ice forms on the coils and this continues until around 16,000kg of ice is formed – the equivalent of around 1200kWh of stored energy," says Hudson.
"When the system is storing energy, the overall efficiency of the CO2 system is quite low (a Coefficient of Performance of 2 to 2.5)," he adds. "However, the energy being used is from renewable energy that otherwise could not be used or sold into the grid, so is essentially for free."
During the discharge phase, when no solar-generated electricity is available or the site is close to its peak demand, the CO2 heat pump stops and the chilled water pump on the chilled water skid starts. The stored energy is delivered to the chilled water loop via the HTF at an extremely high efficiency.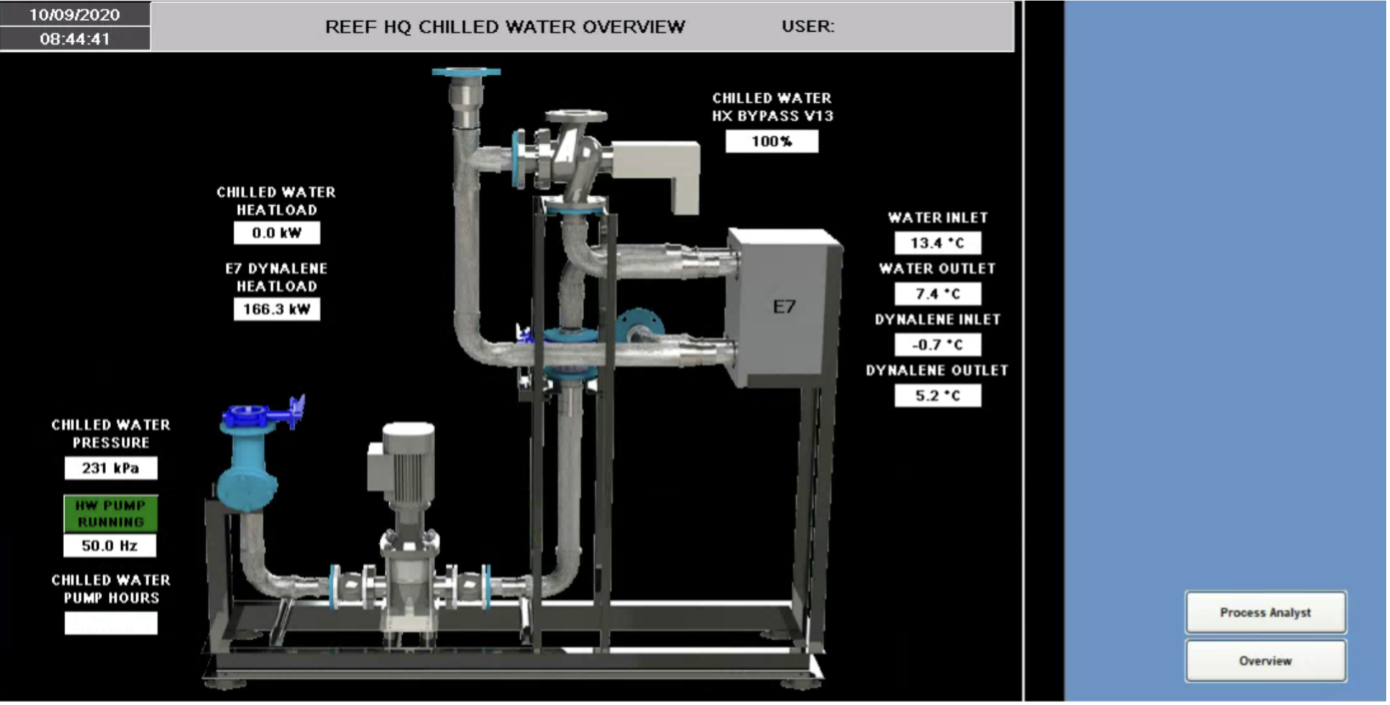 Figure 1: System operating in discharge mode delivering stored energy to the chilled water loop 166.3kW (thermal energy).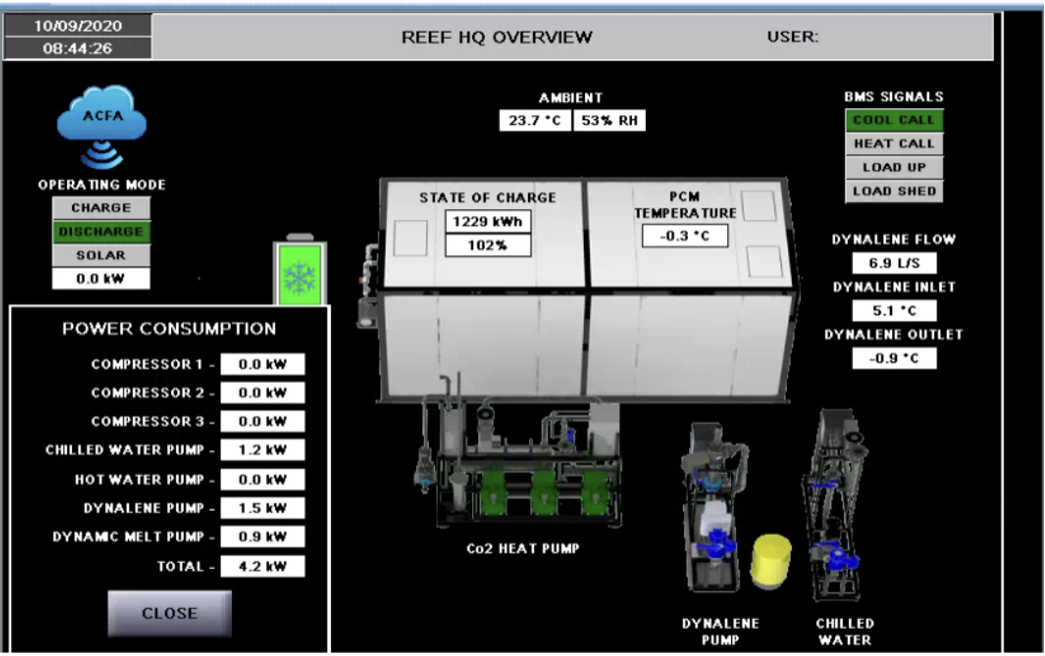 Figure 2: Total electrical power being consumed by the system is 4.2kW (discharge COP 40). 
During heating the system can provide both cooling to the chilled water system and store energy in the TES.
"The by-product of all of this cooling is hot water, which is used to heat the aquarium system," says Hudson, adding that this operates at a COP of around 5.2.
The system is controlled with Glaciem's newly developed cloud-based control algorithm.
Despite the challenges associated with space availability, integration with the site's existing building management system (BMS) and the complications created by COVID-19 restrictions, the entire project from design to installation was completed in under two years.
Since completion was reached in September 2021, the PCM TES system at Reef HQ has operated as intended.
According to Hudson, it is the system's ability to soak up the excess solar-generated electricity that would otherwise be wasted, and return this energy back into the cooling loop at a very high efficiency that makes this an ideal application.
"The combination of our innovations has the potential to transform the commercial and industrial HVAC&R sector's CO2 emissions profile and enable a smooth transition to a low-carbon future," he says.
"The installation and integration of our technology at Reef HQ and at other project partner sites in Pernod Ricard Winemakers and WF Montague, have enabled us to demonstrate that business can increase their use of renewable energy, reduce their carbon footprint and lower their operating cost."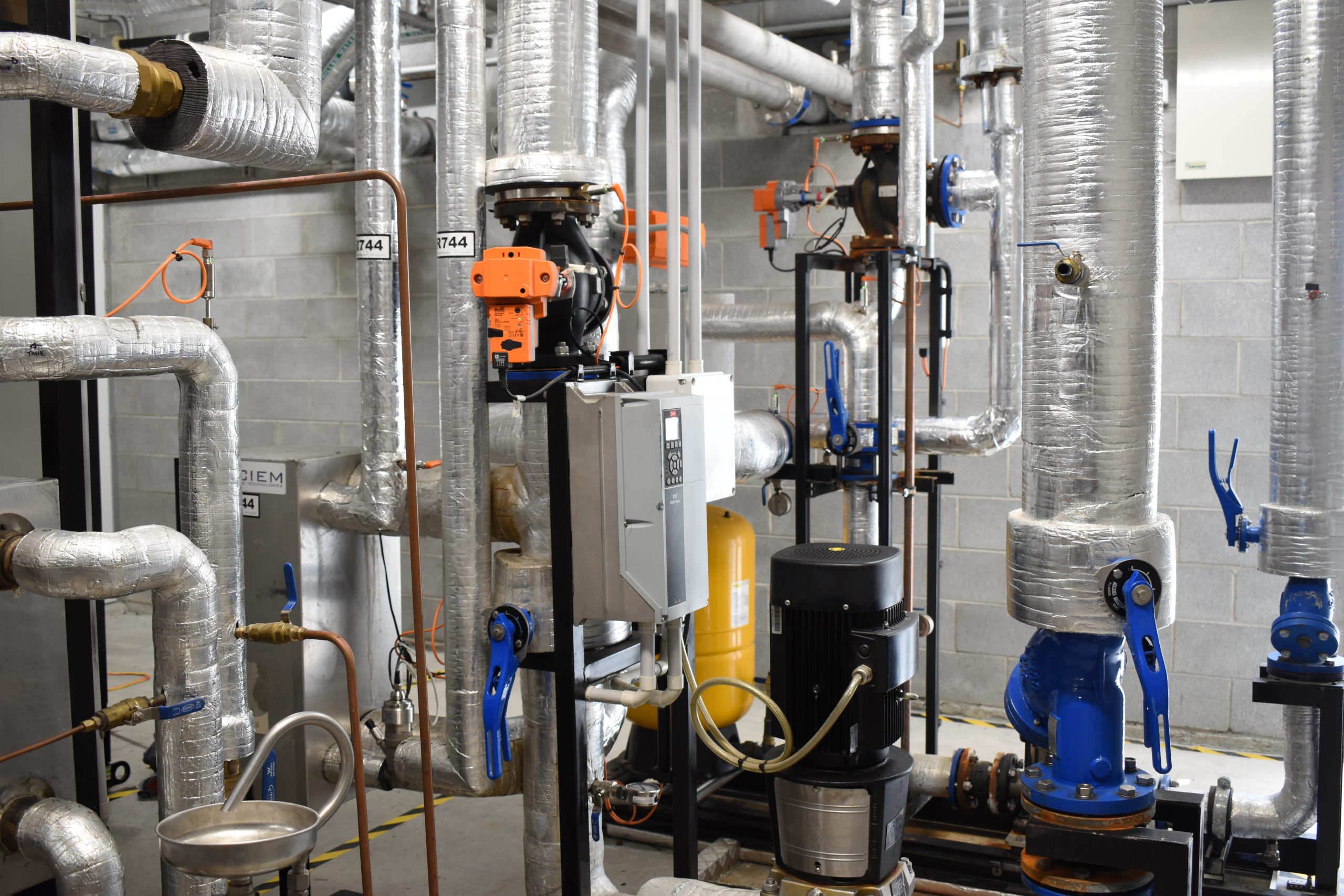 MINI-CASE STUDY – PERNOD RICARD WINEMAKERS
, SOUTH AUSTRALIA
Pernod Ricard Winemakers
is
one of the most renowned wine producers in the world
.
It's
brands include Barossa Valley stalwarts Jacob's Creek and St Hugo – the former being the first 100 per cent renewable electricity winery in Australia.
Ecolibrium:
How did Pernod Ricard Winemakers (PRW) become part of the Advancing Renewables with PCM Thermal Energy Storage project?
Julian Hudson:
Prior to the project, we had held several discussions with PRW and other wineries in South Australia around reducing CO2 emissions.
PRW had moved to 100 per cent renewable energy with a combination of onsite solar PV and Power Purchase Agreements (PPA) from renewable energy assets. With around 20MW of renewable energy supply, they wanted to trial the use of TES to see what economic benefit could be gained from energy storage and smart software.
Eco:
How has the PCM thermal energy storage technology been used?
JH:
The PCM TES has been integrated into their existing ammonia/chilled water plant, which provides cooling for barrel stores and packing areas.
The TES fits well as an add-on to the ammonia/chilled water system because it provides a technical hedge against the volatility in the spot market price.
Eco:
What have been the outcomes since the project was completed in August 2021?
JH:
The main benefit we have seen from the data is the TES system's ability to predict high price events in the energy market, and have the energy store available to operate for this period. 
Rather than running the ammonia plant's two 75kW drive motors, the system uses around 13kW of electricity to provide the same amount of thermal energy to the chilled water system. The saved energy can then be sold back to the energy market. This also reduced the site's electrical peak demand when required.
During negative pricing, the use of renewable energy can be maximised. Instead of having to pay to put this electricity back into the grid at these times, the energy is stored in the TES by operating the ammonia plant. The ammonia plant operates with an average COP of 3 when charging the TES, and when discharging the TES has a COP above 20.
To complete a virtual tour of Pernod Ricard winemakers, scan the QR code or click on the link here
: http://a7virtualrealitytours.com.au/tours/glaciem-cooling/pernod-ricard/
MINI-CASE STUDY –

MONTAGUE, VICTORIA
Operating from its state-of-the art

pack house

, orchard and engagement centre at Narre Warren North in Melbourne's outer south

–

east, Montague is renowned as a leader in fresh fruit growing and logistics

.
Ecolibrium:
How did Montague become part of the Advancing Renewables with PCM Thermal Energy Storage project?
Julian Hudson:
We were asked by Liquid Ice, Montague's refrigeration consultants, to explore the use of a CO2 heat pump that could utilise the site's -4.5
˚C glycol circuit as a heat sink to generate 83˚C hot water.
This would displace the need for gas to generate the heating process hot water.
Eco:
How has the PCM thermal energy storage technology been used?
JH:
During winter, there is not enough cooling load to provide a heat sink for the heat pump. The cooling load on the glycol system varies depending on ambient temperature, whereas the hot water heating load is constant throughout the year.
The energy stored in the TES is always used for useful cooling, and can also provide a means of lowering the site's electricity usage during peak electricity hours.
Eco:
What have been the outcomes since the project was completed in April 2021?
JH:
The main outcome has been the superb performance of the CO2 heat pump.
The system has been operating on a time-clock basis for nearly a year. The next step is for the system to operate with the smart ACFA control system for a year, after which time the two will be compared to verify the full extent of the economics around smart control software and energy storage.
To complete a virtual tour of Montague, scan the QR code or click on the link here
: http://.a7virtualrealitytours.com.au/tours/glaciem-cooling/montague/
This project saw Glaciem Cooling Technologies announced as joint-winner of the AIRAH Award 2021 for Excellence in Refrigeration. 
Project at a glance
The

Personnel 
Client: Reef HQ, Townsville
Funding (technology): ARENA
Refrigeration contractor: Peak Air-Conditioning, Refrigeration & Electrical
Refrigeration engineer: Glaciem Cooling Technologies
Research partner: UniSA Future Industries Institute (FII)
The Equipment
Controls: Schneider
Electrical panel PLC program: Electric Solutions
Integrated cooling system: Glaciem Cooling Technologies
Phase-change materials: Glaciem Cooling Technologies
PCM tank: Quik-Cool Australia
Pumps: Grundfos
Sensors: IFM
Thermal energy storage (TES): Glaciem Cooling Technologies
(Source: Glaciem Cooling)