Reliable Controls has added its considerable support to the push for better indoor air quality (IAQ), in particular through monitoring. "Integrating IAQ sensing technology into your building allows you to collect building data that helps you optimise building performance and avoid system failures," says the company.
"Long-term trends are almost impossible to detect with periodic spot sampling, which provides only a snapshot of data points at a particular time. By tracking pollutant levels continuously over time, you can quickly identify where and when to address changes in air-quality parameters."
Reliable Controls notes that this information is not only useful for reporting on and tracking maintenance issues, but also for avoiding over-ventilation.
"Many ventilation systems, especially older ones, are based on constant air volume, which means they always operate at total capacity," says the company. "By converting to a variable air volume system, you can optimise energy efficiency with demand-controlled ventilation. The EPA found that a ventilation upgrade from constant to variable air volume can achieve annual energy savings of 10 to 21 per cent. Beyond that, with air-quality sensors, you have access to real-time data that informs when and where to deploy air filtration and temperature control efficiently."
Reliable Controls also highlights the role of IAQ monitoring in achieving healthy building certifications like NABERS.
"To earn an Indoor Environment (IE) star rating under NABERS v2, for example," says the company, "a facility must meet a minimum IAQ requirement intended to benefit occupants, maintain ventilation system equipment, and follow guidelines for mechanically and naturally ventilated spaces, in addition to other measures of indoor comfort."
Go to reliablecontrols.com/IAQ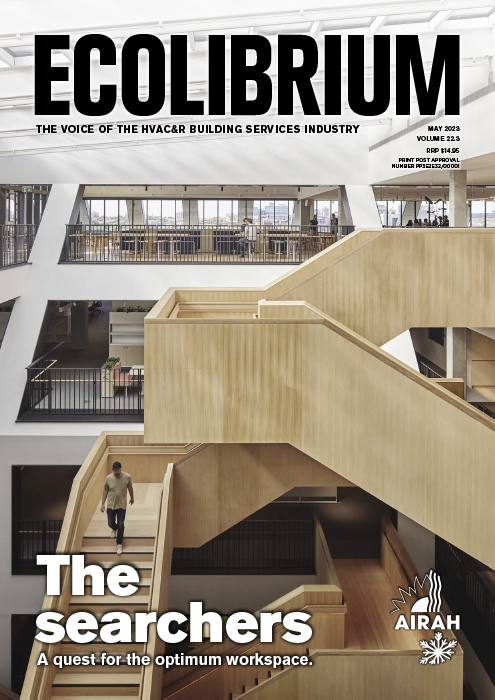 This article appears in ecolibrium's may 2023 issue
Want to read more?
AIRAH MEMBERS
Click here to view our archive of issues and features.
NON-MEMBERS