The Victorian Pride Centre is one of the first facilities of its type in the world. Located in the Melbourne bayside suburb of St Kilda, the building is a symbol of the freedom of expression and diversity of LGBTIQ communities.
Completed in 2021, the 6,200 m2 space provides tenancies for a variety of civic organisations.
Ecolibrium editor Matt Dillon spoke with consultancy HIP V. HYPE's head of better buildings David Mahony about how sustainability was embraced and expressed in the project.
Ecolibrium: Could you briefly outline your role on the project?
David Mahony: HIP V. HYPE was engaged as the project's environmentally sustainable design (ESD) consultant to integrate environmental, social and economic sustainability from concept design through to practical completion.
We explored design solutions to improve the project's performance through every stage of the design process. Specific areas of focus included energy efficiency, sustainable energy supply, water efficiency and management, sustainable waste management, sustainable transport options, materials selections and urban ecology.
Our role on this project, as with any, is all about analysis and integration – ensuring the right technical information and analysis is available at the right time is critical to effective and efficient integration, so we make sure it is.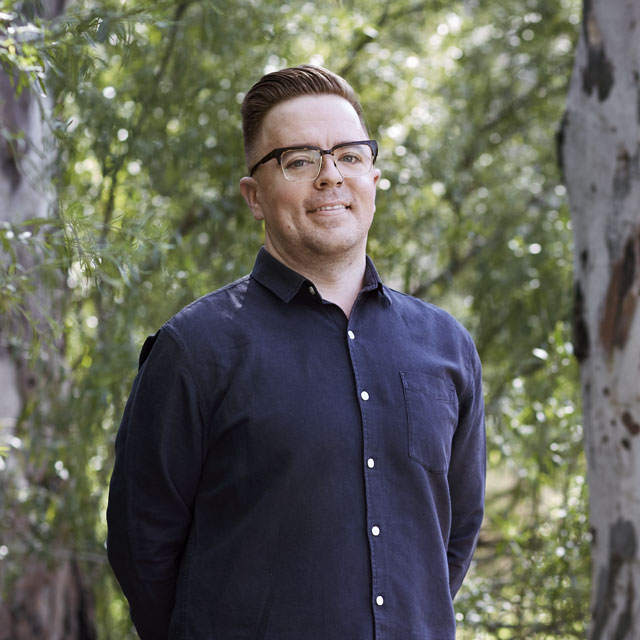 David Mahony
Photo by Tess Kelly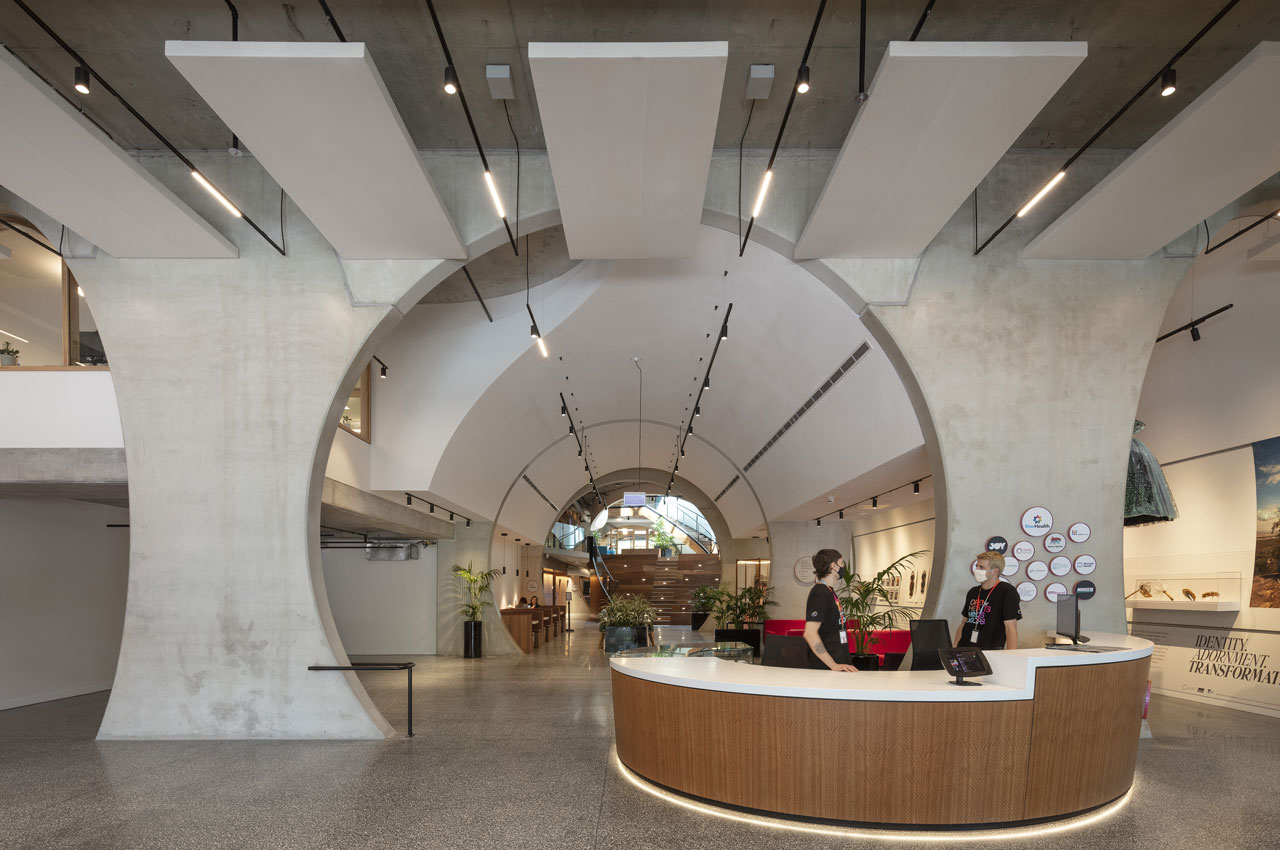 Sustainability was not treated as an "add on" for the project.
Photo by John Gollings
We are accustomed to reading about consultants advising on environmental sustainability for buildings, but yours is the first time I can recall social and economic sustainability being part of the equation too. Is this the "triple bottom line", and is that how you would usually assess projects?
Correct. Whether it's our own projects or projects of external clients, we approach every project we deliver with an assessment method that considers "People, Planet and Prosperity" – that's our interpretation of triple bottom line.
We see sustainability as fundamental to good design. This means ensuring that sustainability is not treated as an "add on" and represents demonstrable value to the project. If effectively integrated, sustainability in this context will deliver measures that reduce both upfront and lifecycle costs, and improve resource efficiency, while increasing amenity, comfort, health and other social sustainability outcomes.
Could you talk us through the project's sustainable design elements?
Material selection was a big focus for the project team. Consideration of durability and longevity of materials – using materials that will last 50–70 years rather than shorter replacement times – enables a reduction in embodied carbon. Substitution of the steel heating and cooling ductwork with fabric ductwork, along with the use of cork as wall finishes in place of plasterboard, are both great examples of reduced-carbon materials within the project. We were also able to implement a reduced Portland cement mix for precast elements, resulting in tangible carbon reductions.
In terms of energy efficiency, high-performance building fabric elements – windows and walls – were included in the design in exceedance of code compliance, with HIP V. HYPE's Better Buildings team performing dynamic energy simulations to optimise its performance.
The high-performance façade, coupled with heat-recovery systems on the HVAC system, results in a significant energy saving for the building.
We worked closely with Brearley Architects and Urbanists (BAU) and Grant Amon Architects (GAA) to optimise internal environment quality, with particular note to the central atrium that allows natural light to penetrate through the centre of the building and into each floor. The central atrium also allows stack-effect ventilation to occur, with warm air rising through the centre, exhausting at a high level through natural means, and naturally drawing fresh air in at ground level.
Water efficiency and rainwater-collection systems were implemented, included a 20,000L tank, resulting in a 25 per cent reduction in potable water use.
Did you work in an integrated way with, say, WSP and the architects on the project's sustainable elements?
We always work hard to go beyond the typical client-consultant dynamic and replace it with a model where we, the consultants, become an integrated part of the delivery team.
This means sharing information openly, being willing to ask the hard questions, listening carefully to understand all perspectives, and buying into the outcome. Our sustainability teams are fortunate to be able to work on our own in-house projects, enabling deep collaboration between our project delivery and our advisory teams. This establishes a dynamic perspective and unique skill set with which to enable commercially grounded yet ambitious outcomes.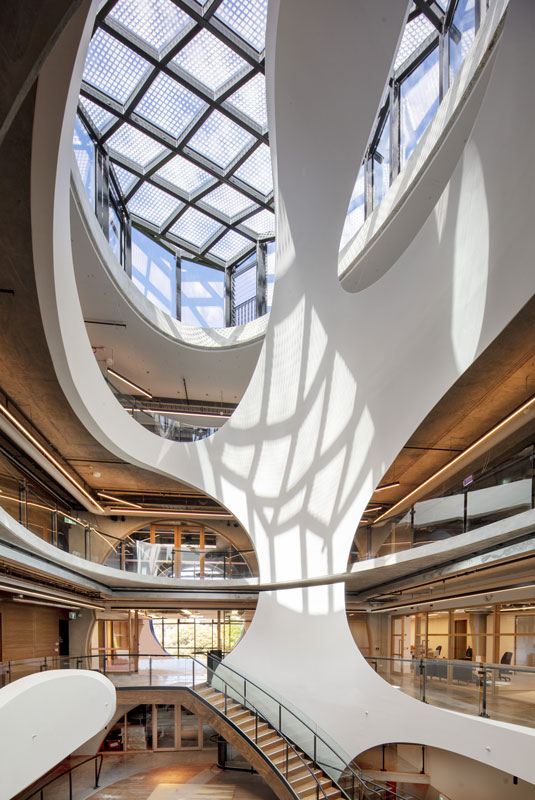 The central atrium allows stack-effect ventilation to occur.
Photo by John Gollings
"The high-performance façade, coupled with heat-recovery systems on the HVAC system, results in a significant energy saving for the building"
Has the building earned any ratings from the GBCA, NABERS, WELL and the like, and how did it score?
The project's sustainability approach draws on concepts and design measures from a variety of tools including Green Star Design & As Built, WELL Buildings and the Living Building Challenge, while utilising the Built Environment Sustainability Scorecard (BESS) tool to benchmark performance through the Planning Application process with City of Port Phillip.
We are currently looking at a number of pathways for our team to undertake some post-occupancy monitoring and research in order to optimise the building's performance and align with some potential performance-based rating tools.
What were the major challenges on the project?
Budget coordination is always a challenge. In lieu of losing some sustainability opportunities altogether, we were able to integrate a number of future-proofing options. A great example of this is the rooftop solar pergolas; while we couldn't get the solar-generating elements across the line, we have provisioned for their future integration via the inclusion of rooftop solar connection points in the terrace areas, along with the necessary structural reinforcement in the roof.
Once future budget allocations become available, this decision will enable the installation of solar without expensive abortive works to occur – a real win in the face of budget constraints and future- proofing.
What were the lessons learned?
Collaboration and integration are always key for our team, as are the success of sustainability targets and initiatives. Being able to understand the requirements of each stakeholder, and work through them collaboratively, resulted in some great outcomes on a tight budget. Also, thinking about how to make something easier to install or add down the track, like the solar connection points on the roof, was a great learning to take forward into future projects.
What did you most enjoy about working on the project?
Working closely with the Victorian Pride Centre (VPC), Brearley Architects and Urbanists (BAU) and Grant Amon Architects (GAA) to identify and adopt measures to improve the project's environmental, social and economic sustainability and deliver a truly iconic building for the Queer community and St Kilda.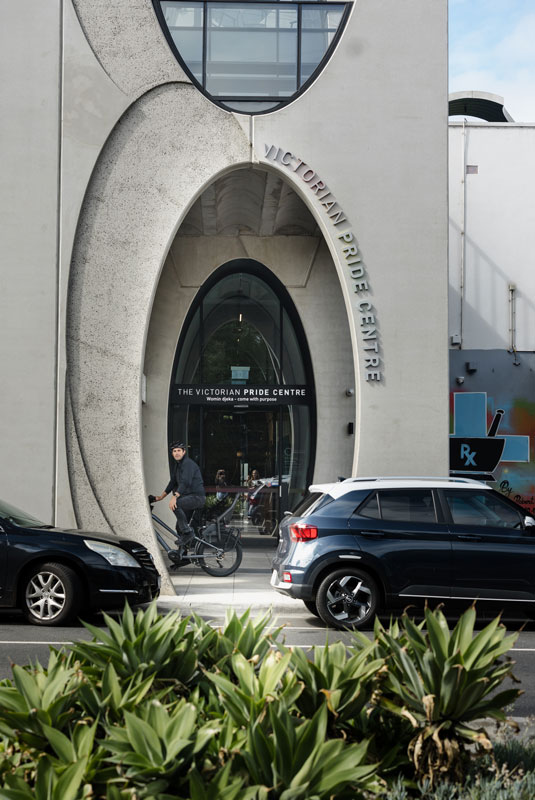 The facility is one of the first of its kind in the world.
Photo by Julia Forté
What are your thoughts on the final result?
The HIP V. HYPE team were fortunate to tour the building recently with James Brearley of Brearley Architects & Urbanists. Public buildings are essential in representing the values of community, inspiring hope and capturing the essence of place, and the final result is a truly unique and iconic building for the Queer community. The central atrium is absolutely spectacular.
AIMING FOR EQUITABILITY
HIP V. HYPE bills itself as an ethical, socially conscious and environmentally focused property developer, sustainability consulting practice and work-share provider. Its aim is to influence and build a more equitable, resilient and prosperous future.
Go to hipvhype.com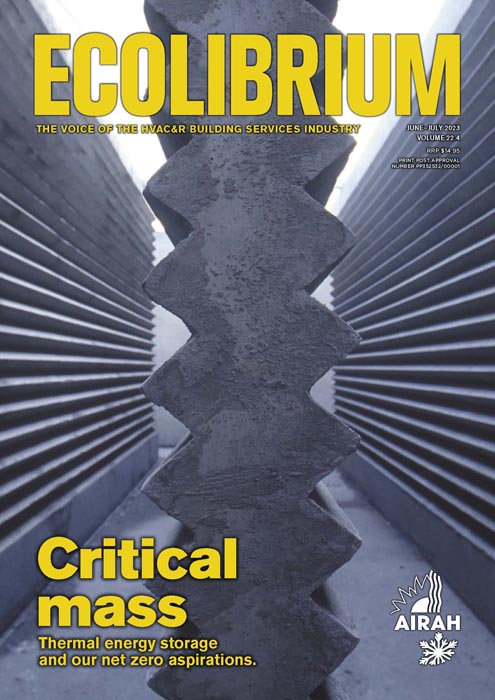 This article appears in ecolibrium's JUNE-JULY 2023 issue
Want to read more?
AIRAH MEMBERS
Click here to view our archive of issues and features.
NON-MEMBERS