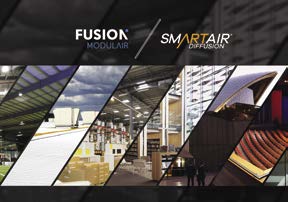 Fusion Group Holdings, owner of Fusion Modulair, has acquired Sydney-based Smartair Diffusion, a leading developer and supplier of air diffusion products. 
Fusion Modulair is a pioneer of the ductless systems approach, specialising in high-energy-efficiency modular solutions. Fusion's clients include Amazon, Bunnings, DHL, IKEA, Symbion, and Sigma Healthcare, with applications ranging from retail, wholesale and sensitive temperature-controlled storage to large sporting and public venues. 
Smartemp products can be found in projects across the globe, including the Sydney Opera House, museums the likes of the Sydney Modern and the V&A in Scotland, the Bahrain International Exhibition Centre, Booking.com HQ in The Netherlands, and the BBC in Cardiff, Wales. 
"The missing link in most HVAC systems is how to effectively deliver the air to the space," says Fusion CEO Kev Harris, M.AIRAH. "Efficient air delivery has always been at the core of our systems, and it's what Smartair Diffusion excels at. 
"The fusion of our system expertise, energy-efficient solutions and investment in innovation with Smartair's advanced airflow technologies and international manufacture will leverage significant benefits for both companies, and lead to exciting new innovations for our industry." 
Go to fusionmodulair.com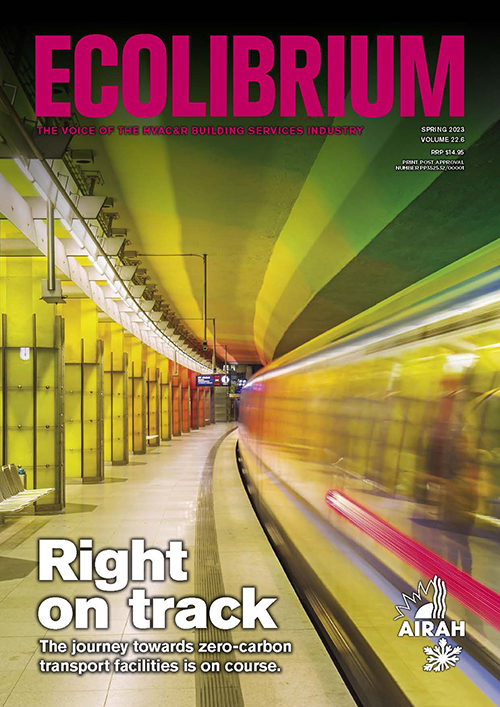 This article appears in ecolibrium's OCTOBER-NOVEMBER 2023 issue
Want to read more?
AIRAH MEMBERS
Click here to view our archive of issues and features.
NON-MEMBERS